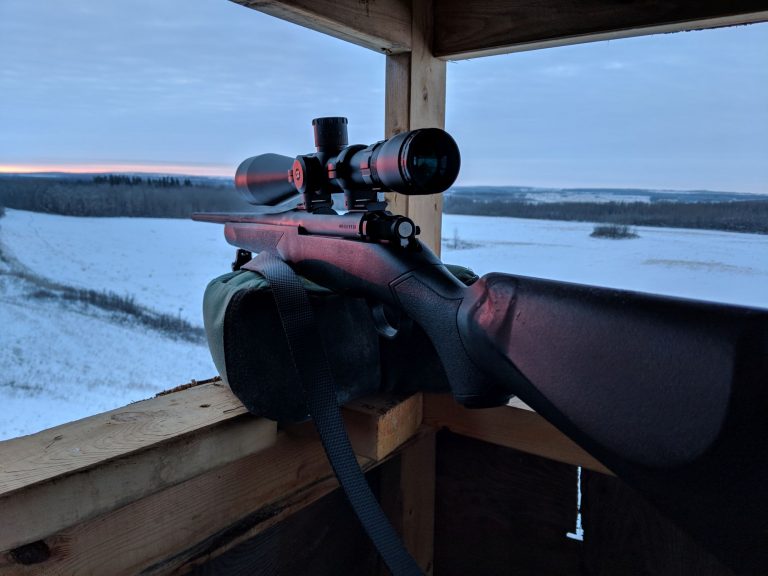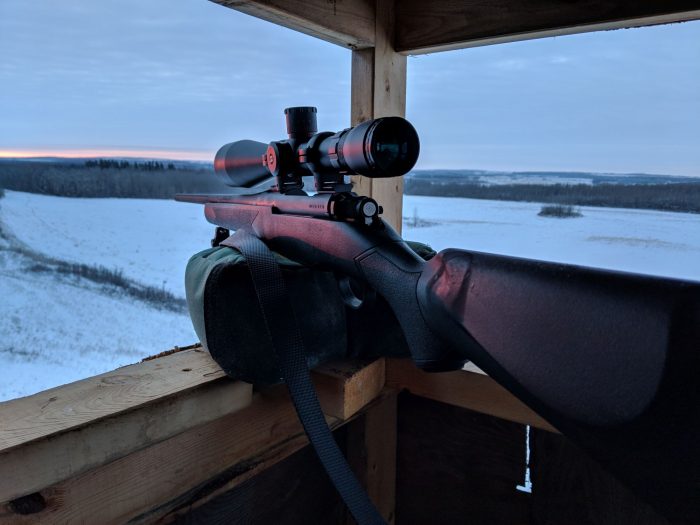 About 1 year ago, one of the website readers really wanted me to review the Mossberg Patriot. A low cost, bolt action hunting rifle, the Mossberg Patriot doesn't really get the press that more popular Savage and Remington rifles get, nor does it get the prestige of some of the higher end brands. I found one in 6.5 Creedmoor for $450 CDN at Cabela's, which has got to be one of the cheapest 6.5 Creedmoor rifles out there, so I snatched it up for hunting this year and to review. In the US, the rifle goes for around $319 which puts it in competition with the Savage Axis (about $350 in the US), Remington 783 ($320), and Ruger American ($380-ish in the US.)
Mossberg Patriot Video Review
Mossberg Patriot Synthetic Specs
22″ Fluted Barrel (pretty skinny profile)
5 round mag for regular rounds, 4 rounds for magnum
6.5 lbs
OAL: 42.75″
Other models: Synthetic stock, Walnut stock, packaged with a scope, packaged with a better Vortex Crossfire scope, Kryptec camo, Marinecoat in 375 Ruger, with or without iron sights
Available in 22-250, 243, 25-06, 6.5 Creedmoor, 270, 7mm-08, 7mm rem mag, 308, 30-06, 300 win mag, 338 win mag, and 375 Ruger.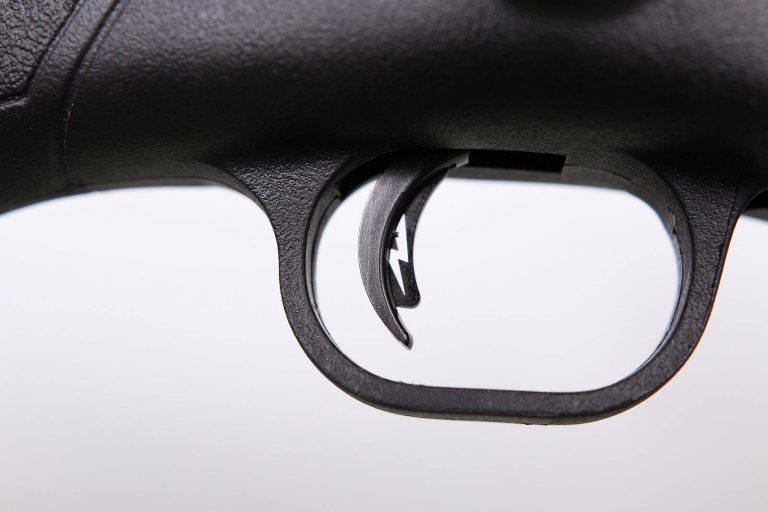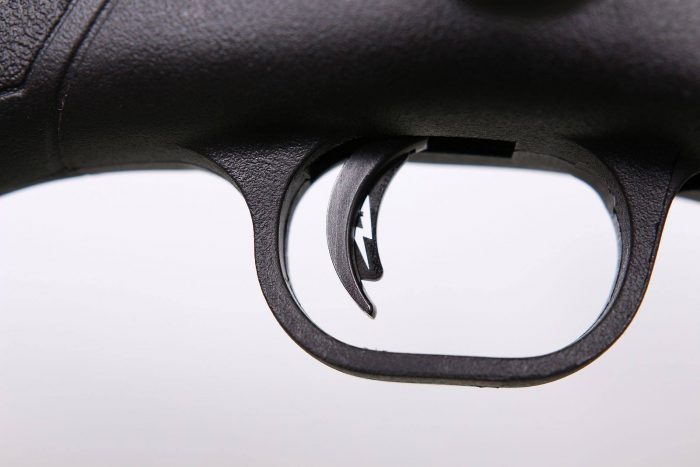 First Impressions
At first, the rifle looks like you get what you pay for. It uses one of the cheapest designed magazines possible: plastic everything except the spring, and even the plastic looks cheap. However, once you start adding up some of the other features, you can see that the rifle doesn't compromise where other manufacturers, ahem… Remington, have been cutting corners on their bargain basement rifles. It uses steel sling studs instead of molded in plastic ones. The bolt and receiver are all steel with no plastic sleeve nonsense like on the Remington 770. The trigger is an adjustable trigger-shoe style trigger that's pretty light and crisp, and the other controls are pretty decent for this price point as well.
Much of the rifle is lifted from Savage's playbook: from the adjustable trigger to the floating bolt head, barrel nut, and bolt style. You can't blame them, Marlin (and Remington with their 783) lift many of those same features as well.
Usability
With a light profile barrel, it feels like there's no weight in the front of this rifle and at a total package weight of 6.5 lbs, there's not much hanging off the sling either. It uses a simple recessed crown to protect against damage.


The trigger is what Mossberg calls their LBA, Lightning Bolt Action Trigger, cause it has a lightning bolt on it! Now that I have that important lightning bolt feature out of the way, the trigger is actually very good. The rifle I purchased offered no creep and broke at just under 2 lbs.
The safety is a toggle on the right hand side of the action. Again, I prefer a tang safety because it's a pain in the butt to flick the safety on with a toggle, but it's not the end of the world. The safety is clicky and difficult to disengage quietly.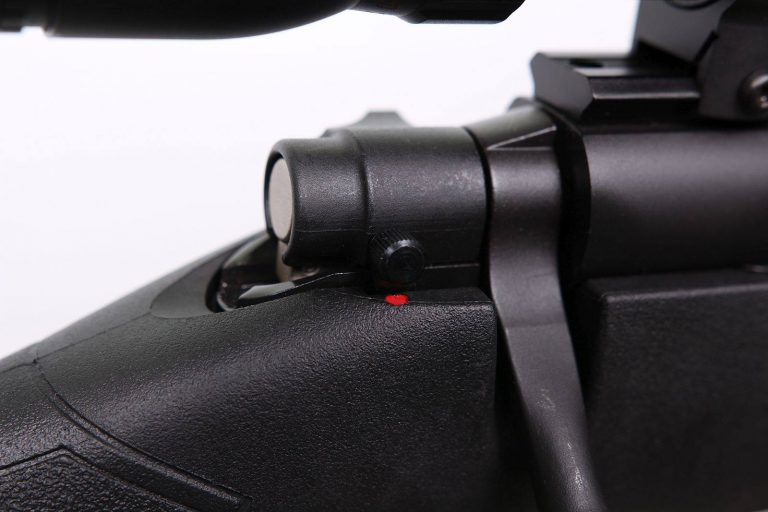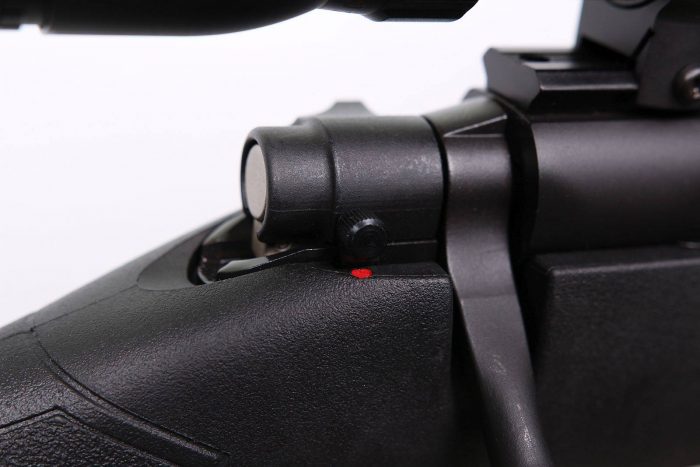 The bolt release on the Mossberg Patriot sits on the left hand side of the receiver as a bit of a gas pedal. It's easy to use, especially compared to the Savage 110 style bolt release.
The bolt itself was not buttery smooth by any means, but worked just fine. If you want a really great bolt, spend 2X as much and get a Tikka.
The magazine felt like the cheapest plastic magazine known to man, but it clipped into the magazine well without much fuss. It sticks out the bottom of the rifle and is not profiled to fit the stock whatsover, opting instead to sit proud like a wart on the bottom of the stock. The double stack design felt easier to load than many of the magazines these days that force rounds into a single row at the top. If I was going to do any long term hunting with this rifle, I'd buy extra magazines for backup. At least they're only $35 each. I love that it fit 5 rounds of standard fare ammo and 4 rounds of magnum stuff.
Cons
The magazine feels like it belongs on a Nerf gun. The magazine well is also an add-in part that's all plastic. Even the catch is plastic.
The barrel fluting and spiral bolt cuts seemed unnecessary. I'd rather have the cost savings than the extra flash on a decidedly unflashy rifle.
Only 22″ barrels. Why not more for magnums?
No pillar bedding. Just plastic.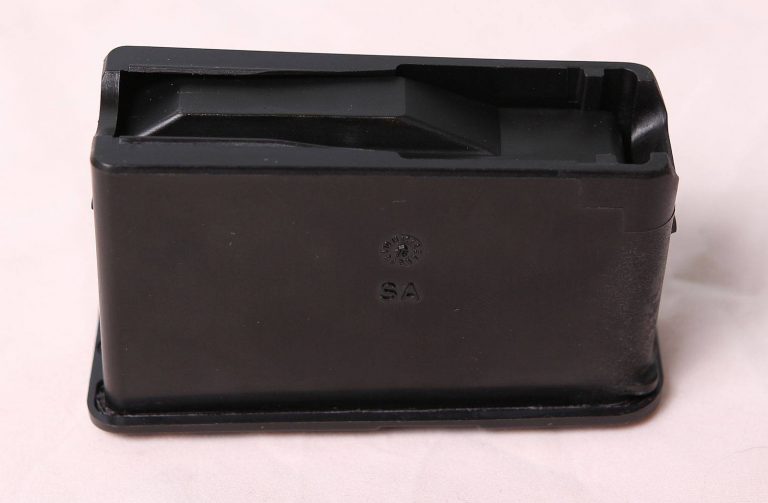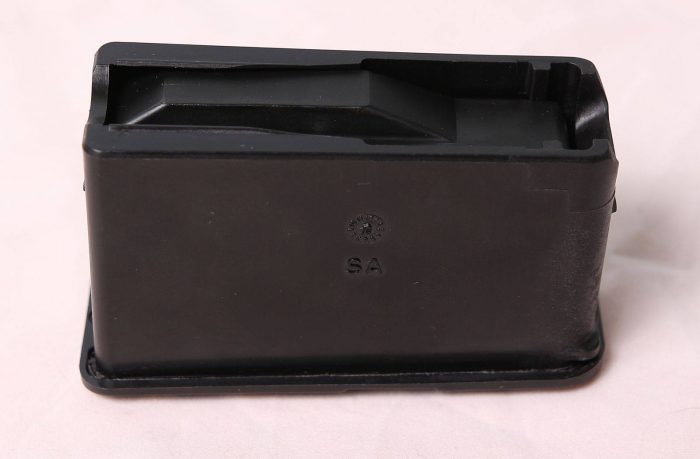 I'm not a plastic hater, in fact I really like the Browning X-bolt magazine and it's mostly plastic. But the Mossberg Patriot just uses really cheap feeling plastic.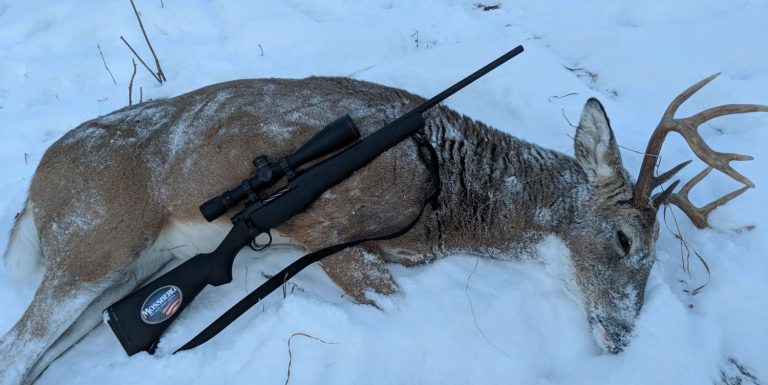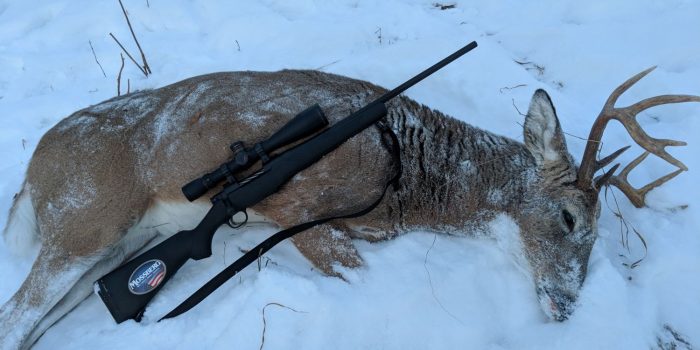 Hunting With the Mossberg Patriot
I took the Patriot out deer hunting in the 2017 season and got a decent whitetail buck. At a massive distance of 25 yards, it wasn't like I really needed the long range 140 grain 6.5 Creedmoor bullets, but it's nice to have the option to make a long shot if one presents itself. In use, the magazine kinda needs to be mashed into the well. It doesn't clip in super nicely, but it does clip in. Single feed rounds of 6.5 Creedmoor on top of the magazine didn't feed in super well; maybe because of the sharp angles on 6.5 Creedmoor, or maybe because of the feedpath. Rounds fed from the magazine worked great.
Summary
The Mossberg Patriot is a perfectly usable hunting rifle. The trigger is excellent, it has a good safety, the buttpad is soft and soaks up recoil, and it has an easy to use bolt release. It also comes with some superfluous features like a fluted barrel and a spiral cut bolt, which I don't really need in a basic bolt action hunting rifle but some people might like it. The magazine sets a new low for quality: being the cheapest, crappiest feeling rifle magazine I've owned by a long shot.  When you take it all into account, I think I'd rather have a Patriot over a Remington 783 and definitely over a Remington 770, but I'd probably pick up a Savage Axis or Ruger American before any of them. Ultimately, the budget bolt action rifle category has good competition, and an OK entry needs more to differentiate itself. But hey, if the price is right and I got it on sale, I'd still pick up a Mossberg Patriot.