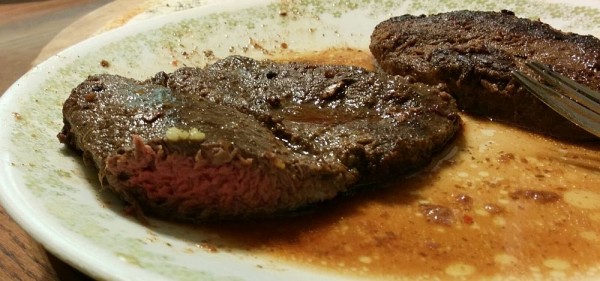 Venison can be a tough meat to cook. It's super lean, and sometimes tastes a bit gamey. Having some variety on spices and flavors to cook it in is handy, and I thought this recipe came across awesome. We marinated the steaks for about 8 hours.
Marinade:
2 tsp black pepper
2 tsp garlic salt
2 tsp onion salt
2 tsp paprika
1 tbsp water
1 tbsp honey mustard
2 tbsp yellow mustard
1 tsp corn or canola oil
1 sliced up onion
1/2 tsp ground nutmeg
1 tsp celery salt
1 cup of pineapple juice
1/2 tsp salt
When frying the steaks in a pan, make sure it's got a lot of oil in it and that the oil and pan are piping hot. Cook to medium rare, and serve!