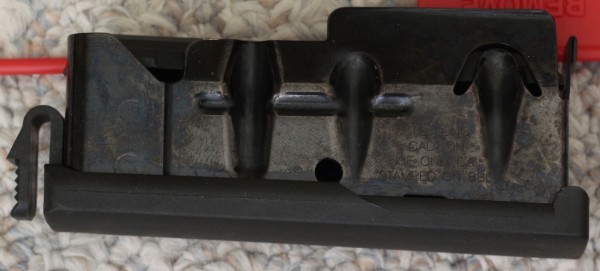 So after helping a friend of mine buy a brand new Savage hunting rifle, I happened to notice the magazine looked familiar. I removed the mag from the rifle and looked in awe as what I was in my hand was a plastic clip, Savage Axis mag.
Yes, Savage has implemented the breakable plastic tab magazine on most every centerfire rifle, except for the 10/110BA models. This to me seems like Savage is trying to save money by cutting corners at the buyer's expense. But, this actually is good news.
I have been looking for a 10 round mag for my Savage Axis for a little while with little to no luck. I did happen to find a guy who builds them for people, but you have to buy a mag and send it him to be modified. I never asked how much it would cost but I figured in the end it would be cheaper to purchase 3 Axis mags. Now that all Savage magazines are the same, there is now a market for aftermarket mags. Aftermarket companies can build their own mags with possibly better quality materials, larger capacities and it probably won't cost and arm and a leg.
Every action has an equal and opposite reaction and this truly shows. Savage really screwed put down the buyer by using a magazine that is known to break easily, in almost all their centerfire rifles. But the door is now wide open for aftermarket companies to design their own, and I wouldn't doubt if companies like Promag came out with some in the near future.