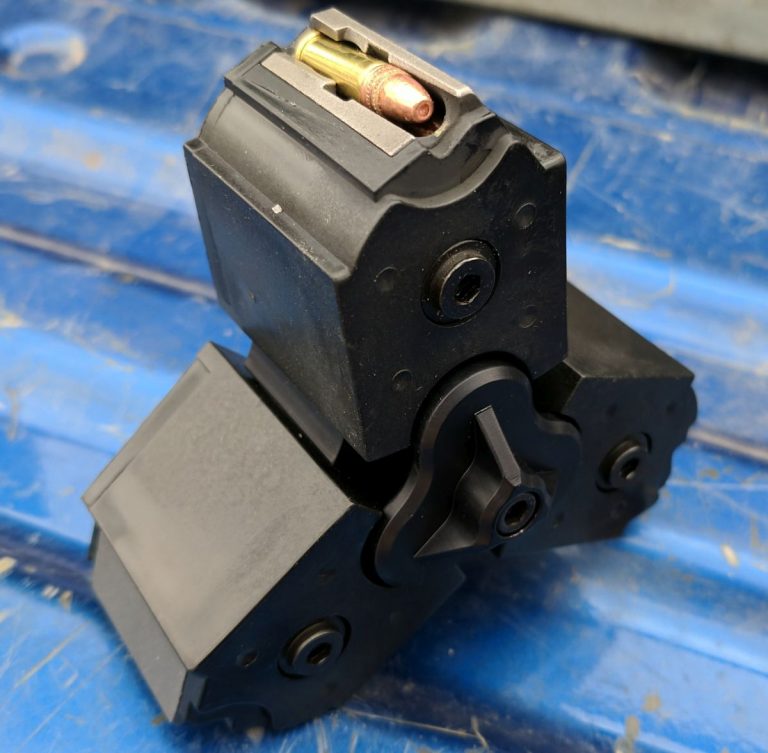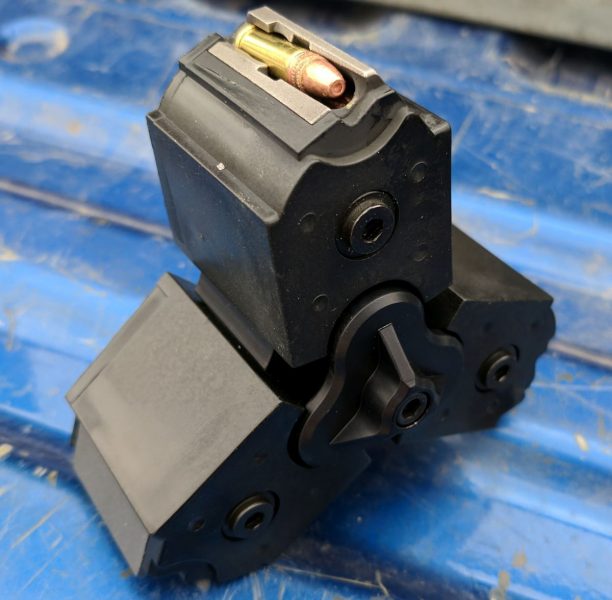 Canada has some really weird gun laws and even weirder interpretations. Take the 10/22 as an example: semi auto 22 rifles aren't capacity limited, but pistols are limited to 10. Our law says that magazines designed for the rifle are unlimited, but magazines designed for pistols are limited. Because the 10/22 Charger, a 10/22 platform pistol, came to Canada the RCMP figures that all 10/22 magazines are now designed for, and limited like, the 10/22 Charger.
So no more fun 25 round Butler creek mags or 100 round drum mags, only the factory 10 rounders, don't feel like enough some days. Enter the Matador Arms Mag Rotor. This Canadian product links 3 factory 10/22 magazines together at their base and holds them in a compact configuration below the rifle. It's aluminum and super easy to setup, taking about a minute, and it's reversible if you want to pull them apart again. Matador Arms sent me this one to try out.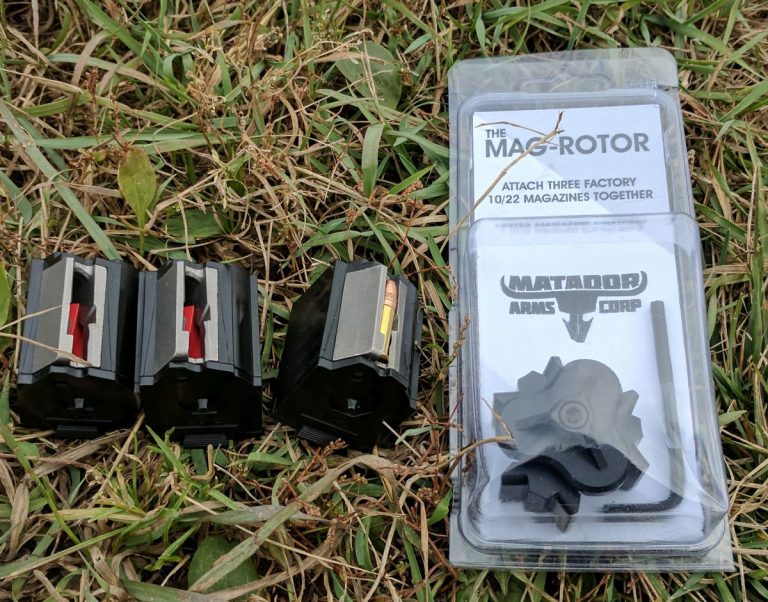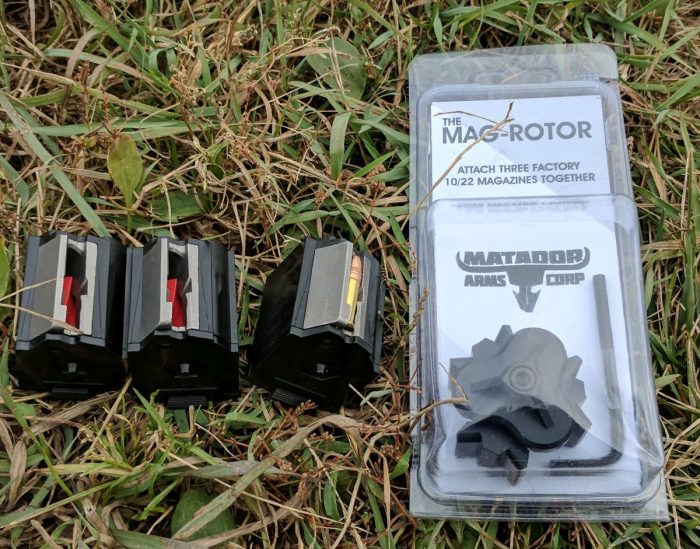 Usability
Putting the 3 mags together is easy enough, so let's talk about shooting with the mag rotor. It keeps the magazines really tight to the gun, so you can shoot it off a bench or prone with a bipod and not worry about a long banana mag digging into the dirt, so there's always that. Swapping the mags from one to the other is easy enough, even easier if you're using one of the extended magazine releases.
If you're heading out for a short plinking session, it's convenient to carry 30 rounds right on the gun and not have to have loose rounds in your pocket.
Conclusion
Part of the reality of living in Canada is dealing with the crappy laws but there are products like the Mag Rotor to help. If you're looking to get back to more capacity in your 10/22 and keep your mags compact to the rifle, check out the Matador Arms Mag Rotor.