Volquartsen is well known for their aftermarket rimfire parts especially for the 10/22. VQ hammers, extended bolt handles, extended magazine releases, sears, safeties, bolt releases, extractors, and more are found on plenty of 10/22's out there. At some point, you have to ask yourself, "why not just buy a complete Volquartsen rifle?". Today, I wanted to show the Volquartsen Lightweight 22 WMR in a Hogue stock and a Volquartsen Stainless 17 HMR in Laminate stock. These rifles were provided on loan from Sylvestre Sporting Goods in Bonnyville, AB. They're listed as the only Canadian dealer on Volquartsen's website, so they're the go-to if you want Volquartsen parts or rifles in Canada.
Video Review
Volquartsen rifles come kitted out with all the goodies, and they make the 10/22 even easier to use. With their magazine release, safety, and bolt hold open both just in front of the trigger guard, it's very easy to use all the controls. The magazine release is a toggle that you push forward and I found it less prone to accidentally dropping the magazine compared with the lever style ones that hand down below the trigger guard. Having the bolt release right there as a simple push up is also easy to use and can be used to lock the bolt back very quickly.
The magazines are the rotary type and accept 9 rounds.
And then there's the trigger. Of course, it's amazing. A light (2 lb), clean break with an adjustable overtravel screw combine to make a great bench or field gun where you need an excellent trigger. It really helps squeeze out all the accuracy this rifle is capable of.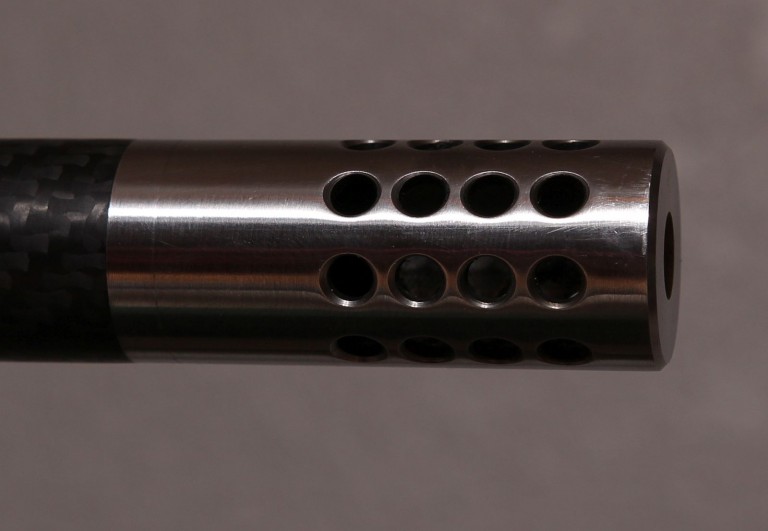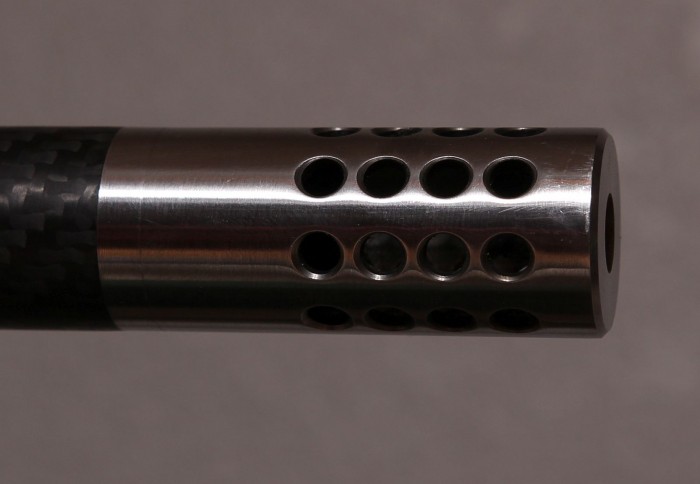 There's a muzzle brake at the end is for show and not for recoil reduction, but it does look great and at the very least, it keeps the crown well protected. The lightweight model came with a light, carbon fiber wrapped barrel, while the stainless model used a massive, heavy stainless barrel.
The Hogue stock pictured on the 22 WMR is very practical, grippy, and would be a good match for a rifle intended to go out shooting gophers or shooting in the rain. The laminate stock on the 17 HMR pictured was much stiffer, heavier, and would be a better range rifle.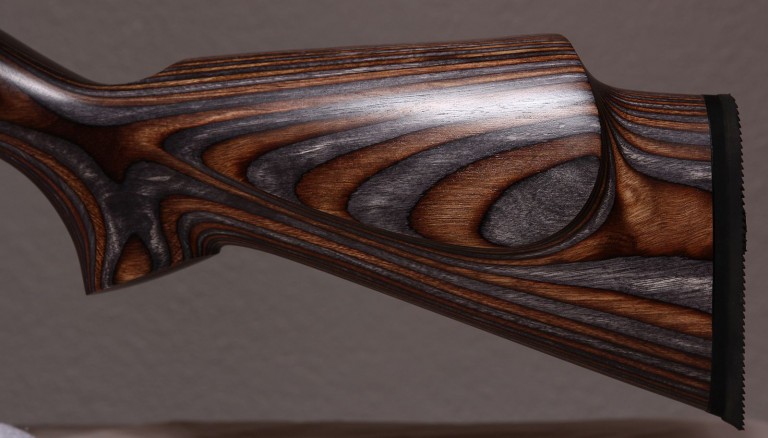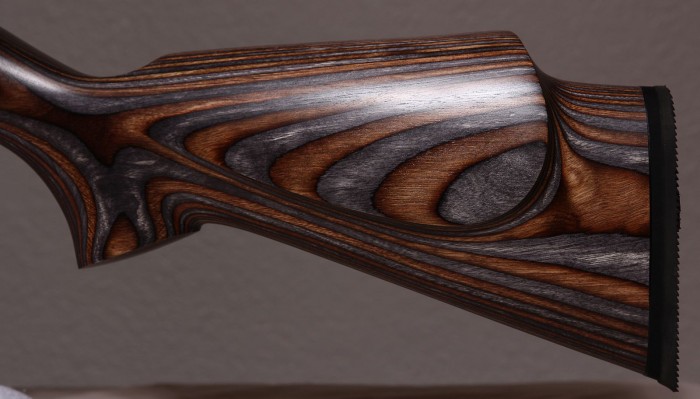 Volquartsen Rimfire Accuracy
It's a $1000+ 10/22 with all the goodies, do you think it's accurate? At 50 yards, I found it trivial to punch 0.4-0.5″ groups. While shooting at a clay pigeon, I managed to put a 4th shot cleanly through the cloverleaf of the prior 3 shots. With good ammo in 22 WMR or 17 HMR, you should easy punch sub-MOA groups at 100 yards.


Summary
To be clear, this is an expensive rimfire rifle. With most Ruger 10/22's coming in at around $400, it can be hard to look at a rifle using a similar action for more than twice the price. But, plenty of people that I know buy the Ruger base rifle and then start replacing factory parts with aftermarket like it's going out of style. You rack up cost quickly when you add a $300 carbon wrapped barrel, action kits, triggers, magazine releases, etc. Nevermind the fact that Ruger doesn't really make a 10/22 in 17 HMR, other than the rare 2004-2006 10/17. It's too bad for Ruger, because I think 17 HMR has some very real practical advantages over 22 LR. So, if you're looking for bolt action accuracy out of a semi automatic and want the best, take a look at the Volqartsen Rimfire Rifles.