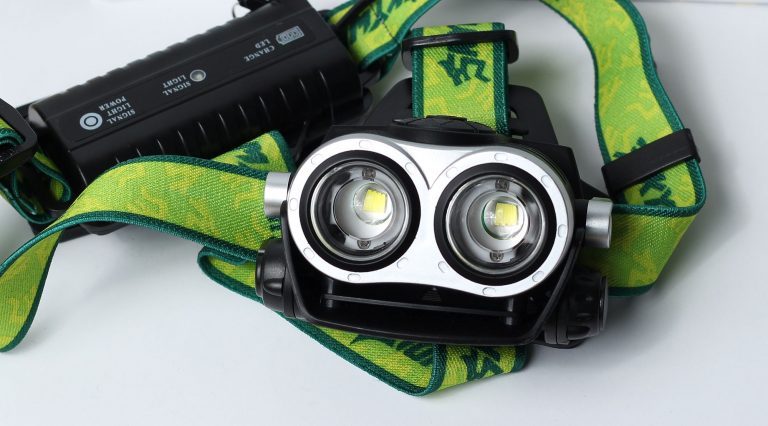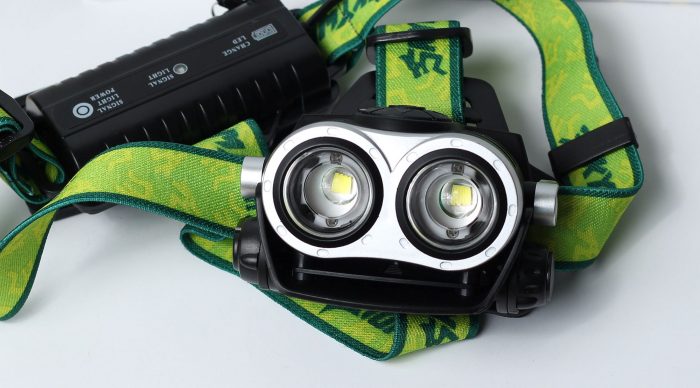 This headlamp was interesting. A 2X headlamp with individually zoomable lenses, and a selector switch on top so you could choose left, right, both as well as high, medium and strobe settings.
The beam pattern can be individually adjusted by side focus levers. This enables the user to run one as a flood pattern while the other stays tightly focused, if you'd like. The beams on the headlamp I had were matched fairly well in aim, so you could overlap patterns in a few interesting ways, choosing your hotspot and flood sizes. Beam color was a bit blue.
Summary
This headlamp was somewhat large and bulky, but if you wanted a bit of flexibility in beam patterns, this is the one I'd go for.