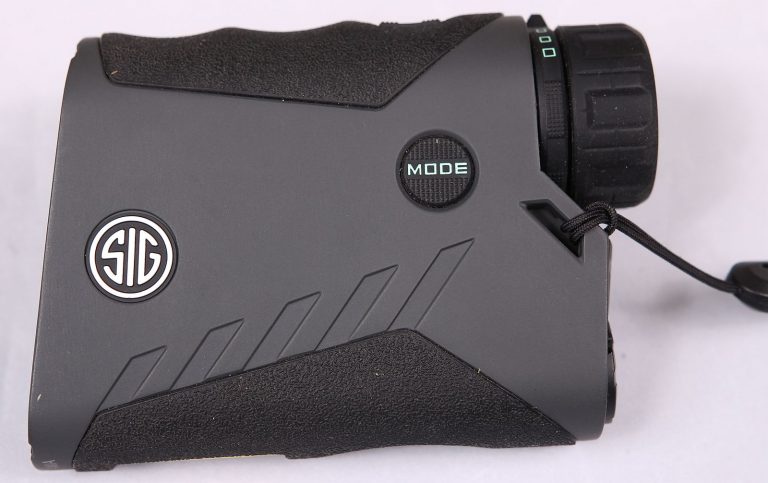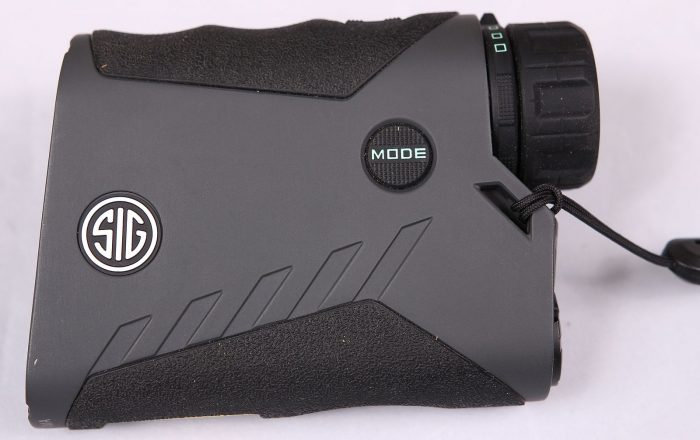 5 years ago, when I bought my ~$350 Bushnell Sport 600, there was a clear line in the sand between pricier Leica rangefinders at $1000+ and the budget models at $500 or less. Budget rangefinders weren't nearly reliable enough to use for long range hunting, while using them for precision long range shooting was impossible without large reflective targets and even then, you were somewhat limited on range. The Sig Kilo 2000 is part of a new generation of more affordable laser rangefinders that reach way out there. Thanks go out to my buddy Thomas for lending me this rangefinder for review!
Sig Kilo 2000 Video Review
Sig Kilo 2000 Specs
7x magnification, 25mm objective
CR2 batteries (these are somewhat common, used in camera's and higher end flashlights.)
Magnesium housing
Deer to 1200 yards, trees to 1500, reflective targets to 3400!
Range direct line of sight or modified for angle to give virtual distance
Display brightness adjusts to ambient light
5 year warranty on electronics, lifetime on optics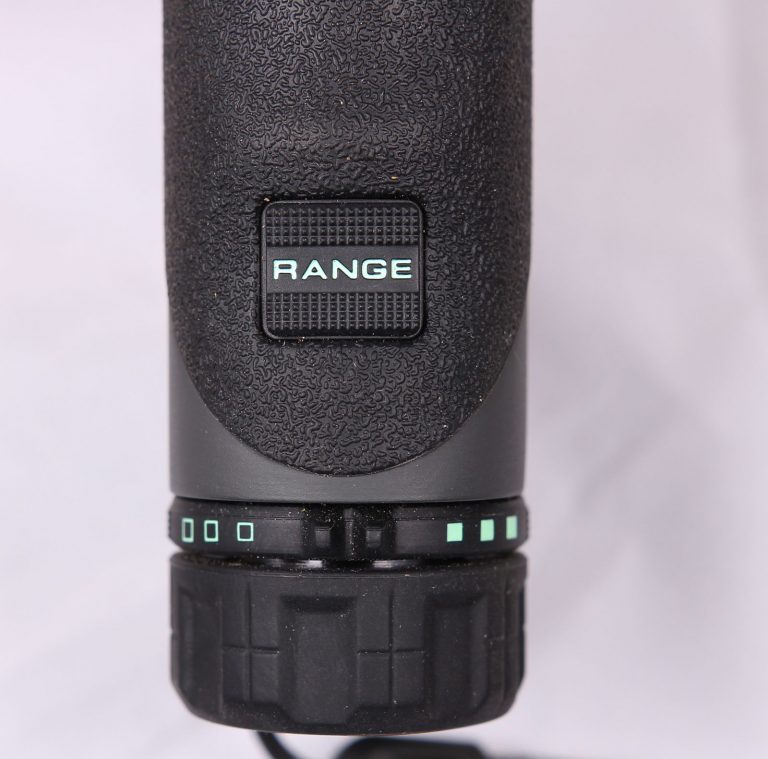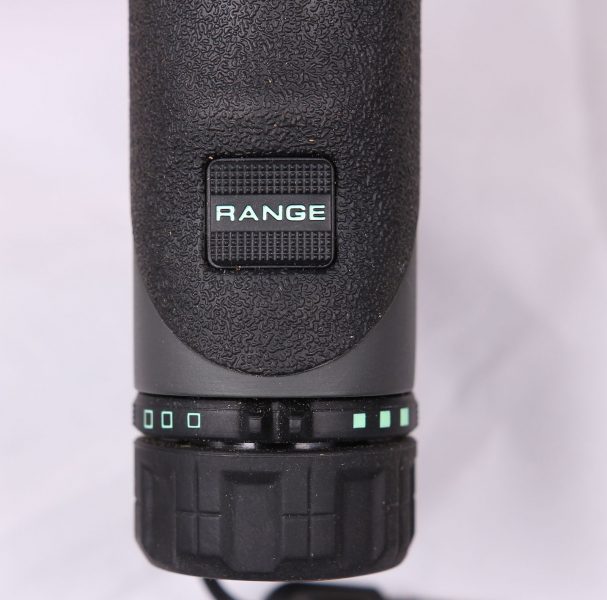 Sig Kilo 2000 Usability
The Kilo2000 comes with an eye cup that twists up to act as an adjustable stop for eye relief. If you wear glasses, you'll likely have the eye cup collapsed all the way. Even though I don't wear glasses, I had them screwed all the way in because I liked keeping it compact and it was easy enough to adjust for eye relief without them.
Focus is handled by a focus ring just forward of the eye cup. The stiff, slow adjustment on it makes it easy to fine-adjust focus, but reduces speed.
The scanning on this rangefinder is very fast and easy. Just hold down on the trigger on your target and the 4x scanning per second will find the range.
Within the mode settings, you'll set to yards or meters, set whether you want line of sight range or AMR (angle modified range). The automatic display brightness worked great with no adjustment required at all.
Overall, I'd give the Sig Kilo 2000 high marks on usability because it's quite simple in operation and everything "just works".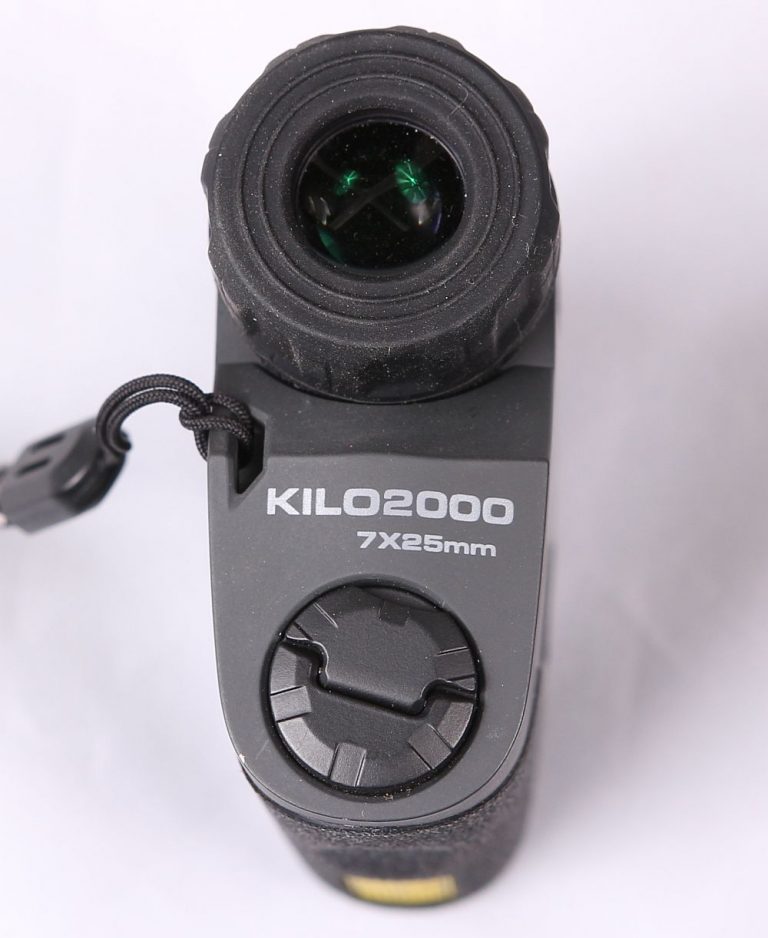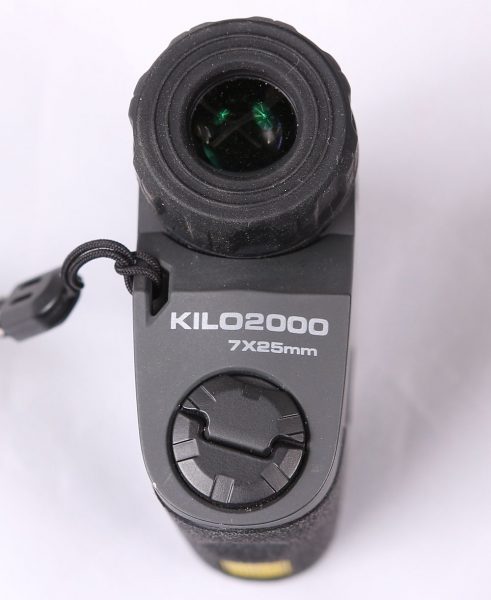 Ranging on Non-Reflective Targets
From a hunter's perspective, a laser rangefinder's capability to pre-range distant terrain as well as to range deer when they pop out somewhere you didn't expect them to is the most important job for a rangefinder. With rifles that are capable of sub MOA accuracy, practice, and a good rest, taking a 500 yard shot is not that ridiculous for some shooters. However, accurate ranging is crucial, because a perfectly executed shot that's mis-judged by 50 yards at that same range above will result in a miss or wounded animal. A frustratingly unreliable rangefinder may hit a hill or tree in front of the target, or fail to range the target at all.
From my perspective, the Sig Kilo 2000 exceeds the requirements of all but the most extreme long range hunters. It reliably gave me readings off terrain and trees out past 1000 yards, though I didn't get a chance to use it to range any long distance deer.
Ranging on Reflective Targets
This part blew my mind. This rangefinder will easily go out to 3000 yards on reflective targets. When Thomas mentioned this, I thought he was talking about those prism targets that reflect perfectly, but it turns out it'll bounce off lots of metallic surfaces at extreme distances. Out on the prairies, it was a hoot to point it at tiny, distant farm equipment and pull up accurate ranges.
On a more practical level, if you have a private or club range setup with plenty of extra long distance targets, adding on reflective ranging target like an old license plate or reflector will enable you to get a ton of ranging distance out of rangefinders like the Sig Kilo 2000. This is fantastic for extra long range shooting where range finding is critical to get hits.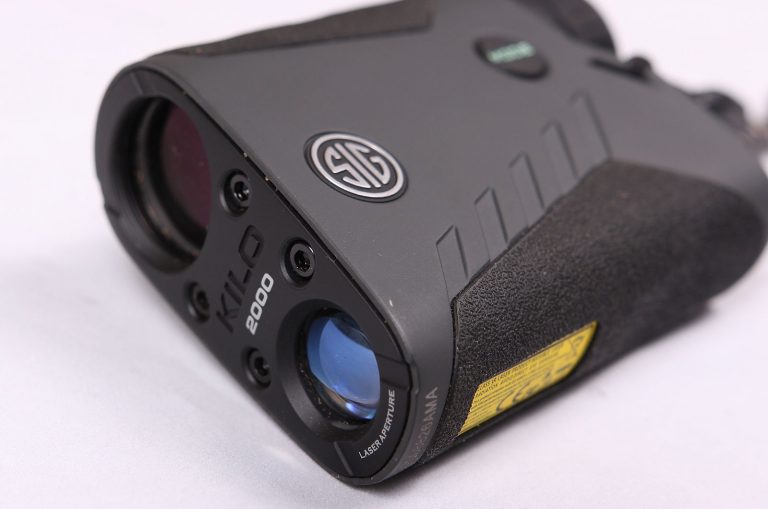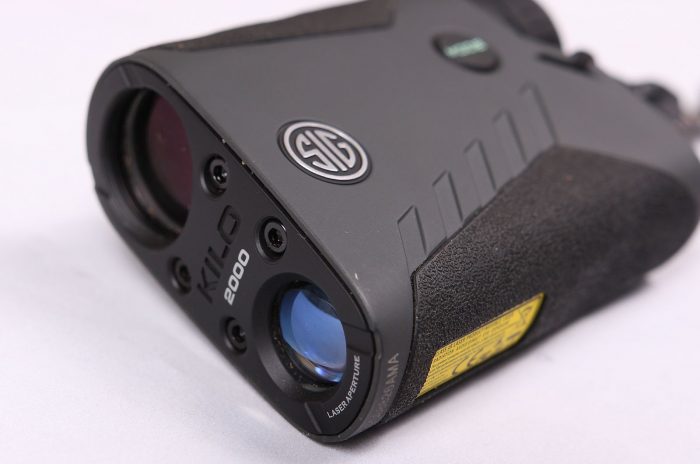 Overall
To tell the truth, this is my favorite kind of product to review: a product that offers performance that well exceeds its price point. About the only sore point I have is that the Kilo 2000 is $700-$800 retail in Canada when they're currently going for $350 in the US. And at $350-$400, any long range hunter would be silly not to have one in their pocket.