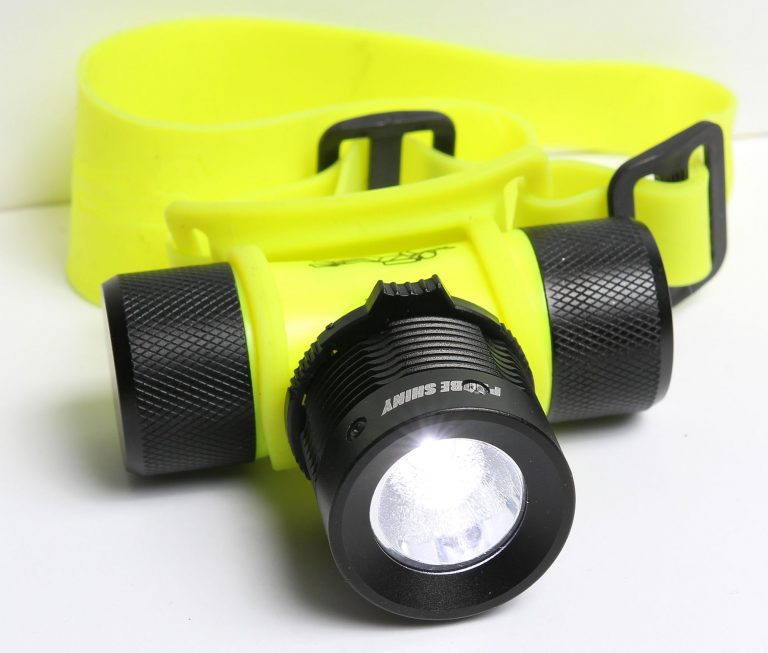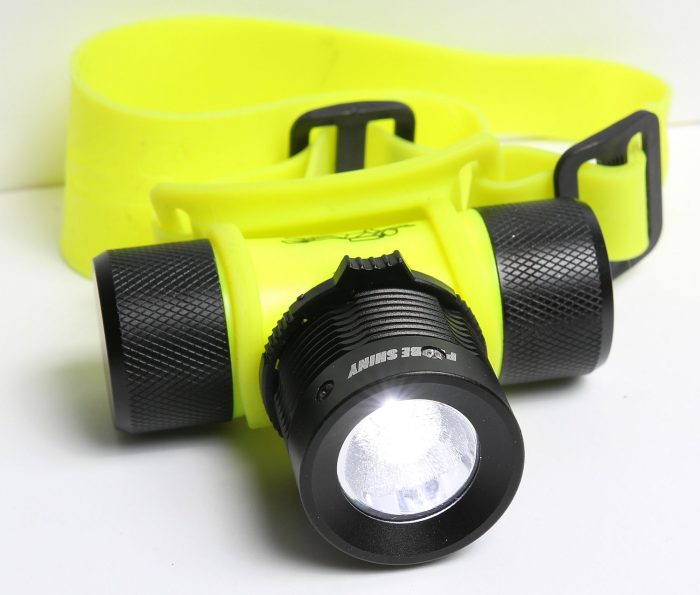 I don't do scuba diving, but I thought it'd be fun to get a completely waterproof diving headlamp. At $5.60, the Probe Shiny Scuba Headlamp wasn't going to break the bank. This headlamp was quite different from the other Chinese headlamps in a few interesting ways:
Uses a silicone headband instead of fabric. Silicone attachment loops on the headlamp act as angle adjustment
Uses a momentary magnetic switch instead of an exposed button
Uses 3 AAA's OR a single 18650 battery in a plastic sleeve
The headlamp itself was less of a joy to use. The magnetic switch ring is a bit grindy and catchy, and the end aluminum cap screws onto plastic! It won't be many cycles before those threads are toast. Cross thread that end cap once and you're going to damage it. At 162 grams, all out front, it was a bit heavy and floppy for everyday use.
The beam color was somewhat blue, but not as bad as the worst offenders. Pattern has a very tight 10 degree hotspot in the center with fairly even and wide spill over 80 degrees. Power settings include High, Medium, and Strobe.
Summary
If I was going for a scuba dive where I knew I needed light, I'd buy something else. But if I was already at the scuba place and they handed me one of these to use, I'd suffer through. It's also not a bad headlamp for a beater unit that might get exposed to a lot of water. Maybe tucked away on a boat or canoe, just in case you get caught out in the dark.