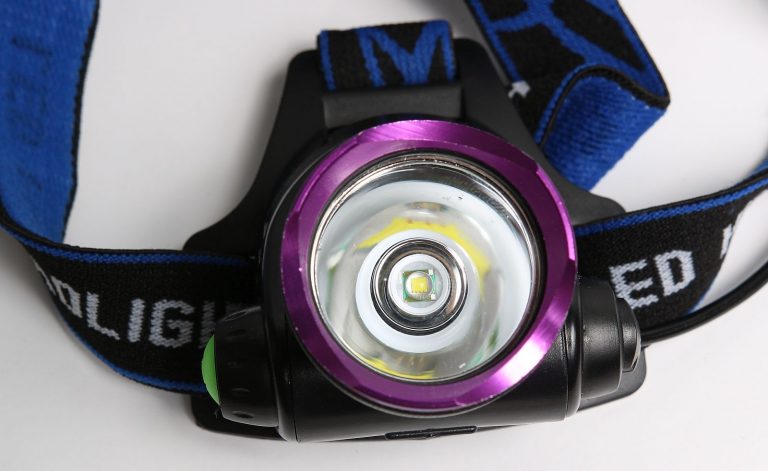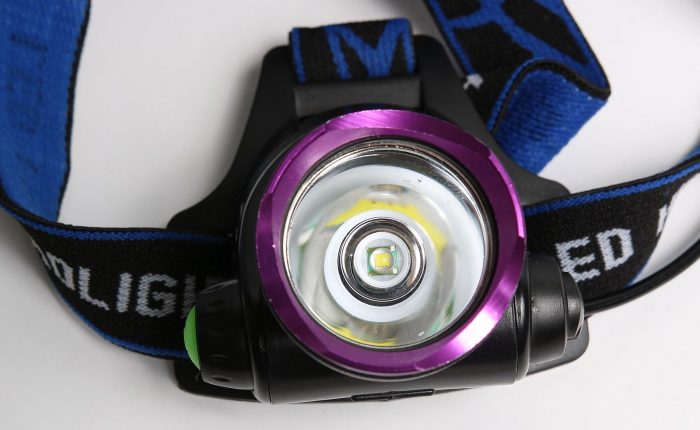 This headlamp was unbranded, and at a princely $10, came with (2) 18650 batteries, wall charger, and car charger. At this price point, the batteries can be assumed to be counterfeit, and are unlikely to be anywhere in the vicinity of their claimed mAh. Loaded up with 2 18650 batteries, the headlamp comes in at a porky 253 grams.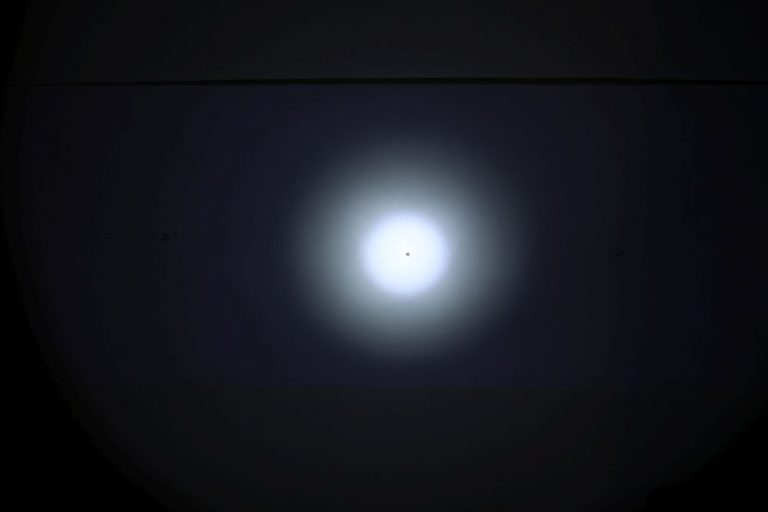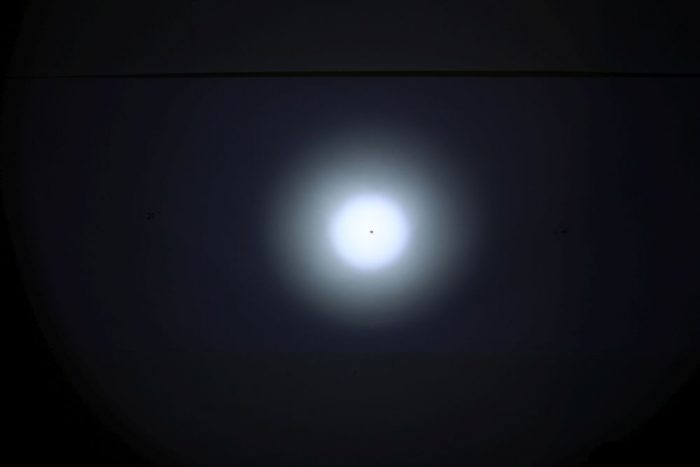 The beam has a center hotspot, slightly larger medium sized spot, and wide even spill. The reflector used here is, in my opinion, more pragmatic than the zoomable lenses on some of the other headlamps. Power settings include High, Medium, and Strobe. Oddly, the battery pack lights up with a red "LED Headlight" sign at the back. That could be handy if you're hiking in a line and if the beams were really dim, but they're bright enough at their lowest setting to easily see the person in front, so I think the rear light is useless. I'd estimate the light coming off this headlamp to be around 800 lumens.
This headlamp can be recharged by either taking the batteries out and charging them, or by using the power jack that is under the battery pack. The rubber battery cover loosely slips over the battery compartment and is unlikely to be waterproof. Not that that should be an issue though, as the lens assembly is vented and is not meant to be waterproof either. This is not a headlamp to be used in the rain.
Beam color was somewhat blue, but brightness was good. I attribute some of this to the non-zoomable reflector that does 1 thing well and doesn't try to do too much. The beam pattern includes a hotspot of about 30 degrees in width and a wider flood of about 90 degrees.
Summary
Of the very inexpensive, 2-18650 powered headlamps, this would be the one to recommend. The reflector doesn't try to do anything too crazy, and offers some basic utility. It's still not something I'd use for a long distance hike or for anything critical, but I'd leave a set in my truck for utility.