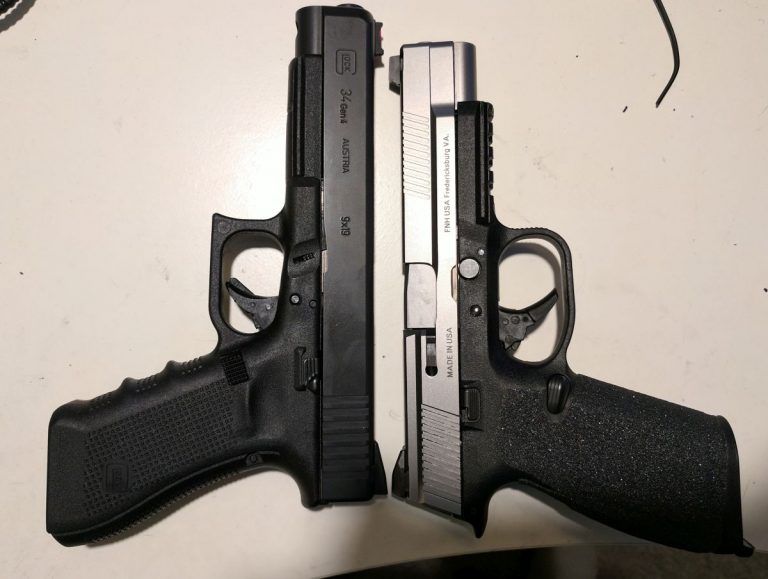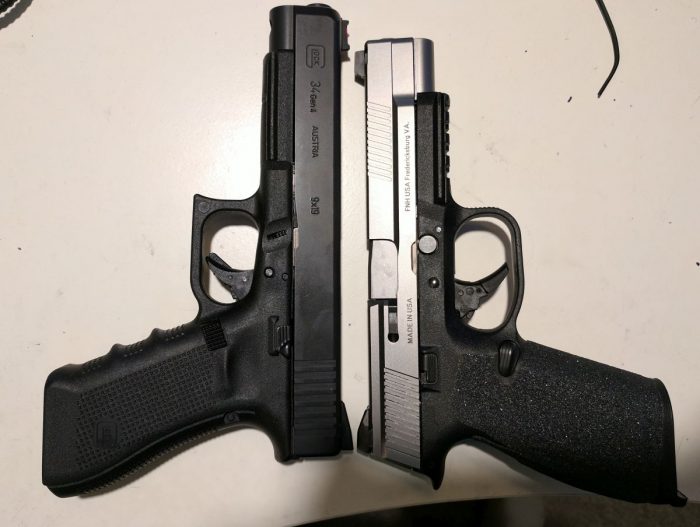 I've been running an FNS9L in competition for a while now and just recently switched over to a Glock 34, so I've got a bit of perspective on their differences. The Glock I've got to compare to is the Gen 4 Glock 34. That's still the current generation as far as Glock 34s go today, but the new 17 is in Gen 5 and has some improvements. I'll make note of these as I go along. The FNS goes for $550 in the US,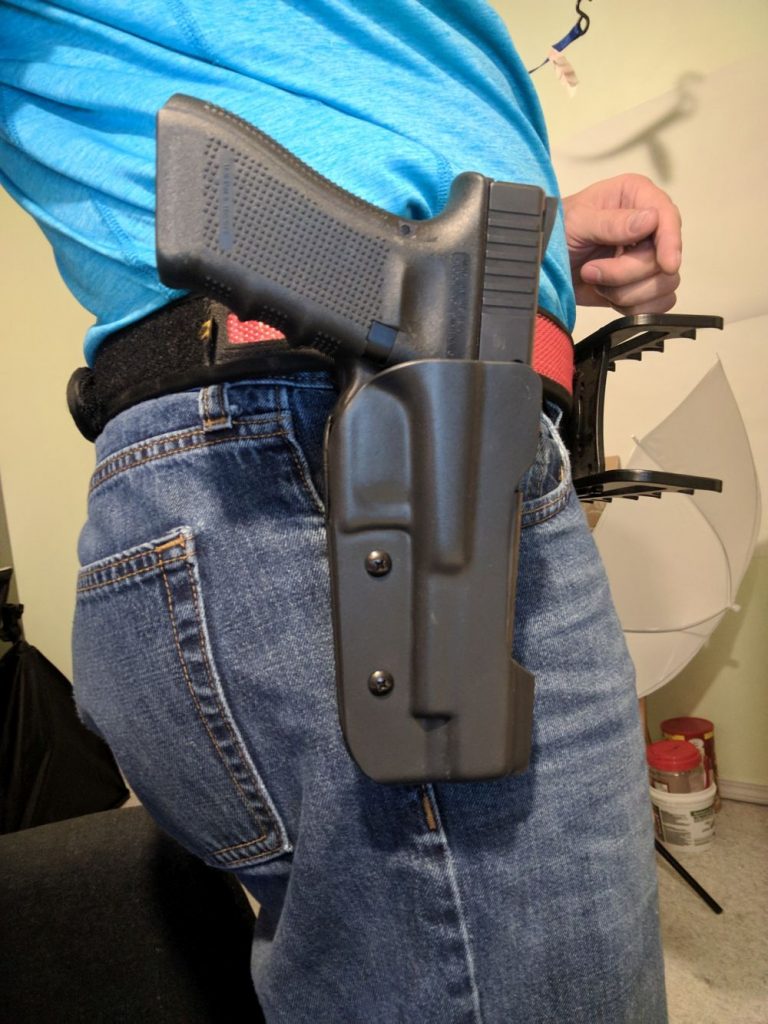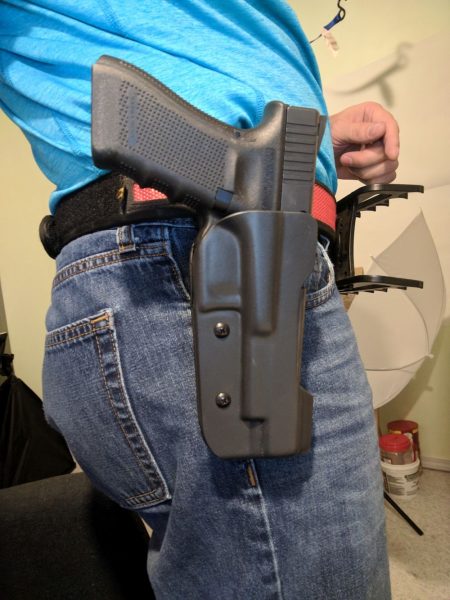 Glock Wins
Aftermarket Parts
This is a big one. The Glock aftermarket is so vast that the only other pistol that comes close is the 1911 platform. The aftermarket support for Glock is so good that you can really tailor your pistol to your application. It's also easier to find holsters, mag pouches and other accessories that are perfect for your Glock.
Gunsmith Familiarity
Want to have a gunsmith work over the trigger or setup your pistol for a particular use? There's a ton of gunsmiths who either know the platform well or specialize in it.
Trigger
The Glock trigger is better than the FNS, even comparing my FNS with thousands of rounds on it to a fairly new Glock. The pull weight is lower on the Glock, the reset is incredibly positive, and if you don't like it, you can change it with a different connector or a different trigger assembly entirely. The FNS trigger doesn't have any aftermarket parts available for it, and even factory replacement parts are a bit hard to get. The FNS trigger and sear assembly is a bit of an abomination and is complex compared with the simple design of the Glock.
More grip options
Glocks come with more grip options from the factory, but you can't get rid of the "Glock hump". The FNS offers a flat rear grip where a mainspring housing would be on a 1911, as well as a humped slide in piece of plastic, both come with the pistol from the factory. Finger grooves in the Gen4 don't work for everyone.
Cheaper Magazines
Glocks can be used with Glock brand magazines or inexpensive Magpul mags. FNS mags are pretty high priced ($75/ea in Canada, but only $45 in the US). BUT, the FNS magazines are much nicer. They come with a steel body with a polished surface, and they insert and drop free very easily. Still, PMAG Glock mags are only $15 each in the US.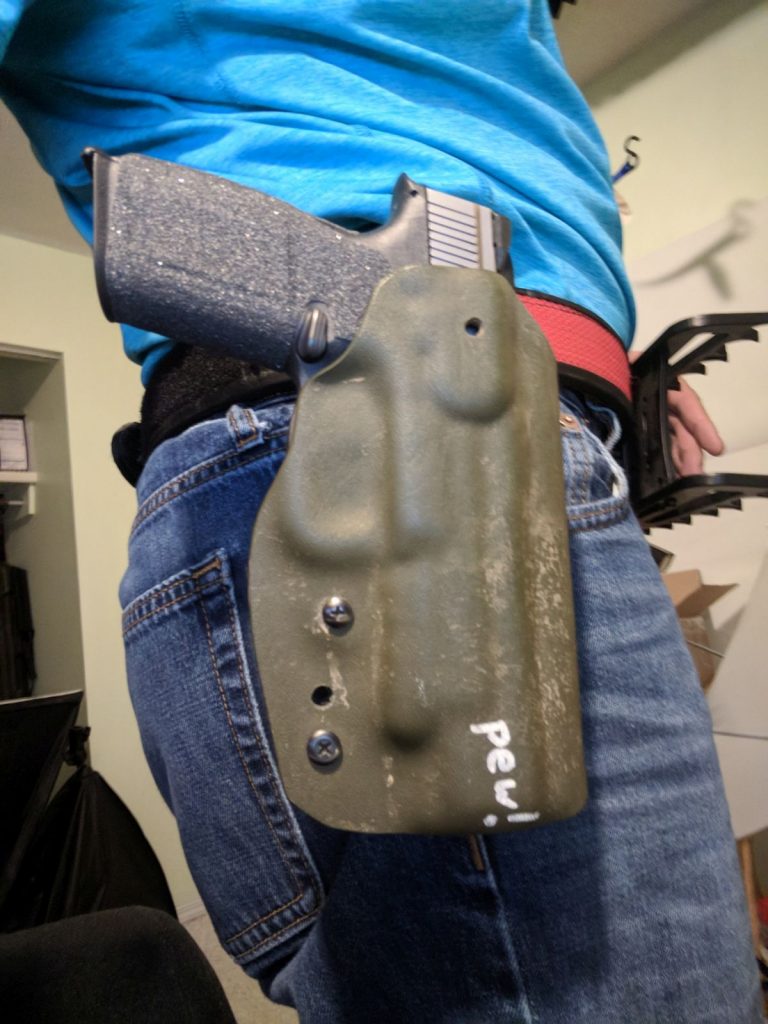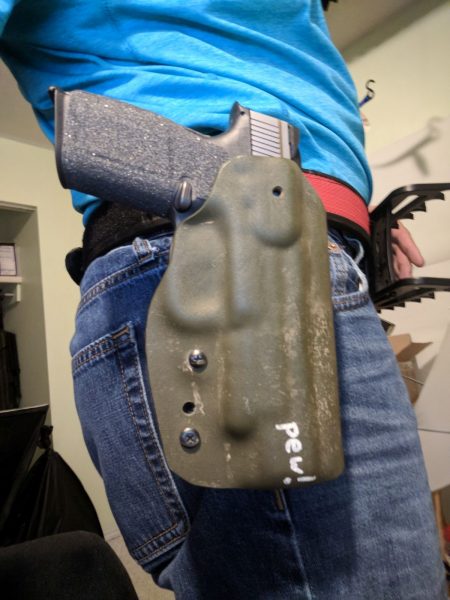 FNS Wins
Price
Glock is THE polymer framed, striker fired pistol, but they've been cashing in on that brand and are not as price competitive with other offerings out there. The FNS9L is $620 in Canada new, while in the Glock 34 goes for around $920. In the US, the FNS is $550 while the Glock 34 is around $640. So the price differential is a lot larger in Canada and Glocks aren't as attractive.
Fantastic magwell
The magwell on the FNS is just great. It's bevelled nicely and the magazines themselves are pointed in shape and have little to snag on making it a fast loading gun. In comparison, the Glock mags have a metal insert plus plastic surround on the feeding area that is catchy. The magwells on the Gen 4 and below are trash: with straight wall surfaces on the sides and odd angled surfaces on the front and back of the magwell. The Gen 5 is supposed to be more nicely bevelled, but also has a semi-circle cutout on the front that can catch on mags as they're being inserted.
Metal Sights
The FNS comes with metal sights, not plastic ones like on the Glock.
Cold Hammer-forged stainless steel barrel
Great barrel right from the factory, and it doesn't use Glock-style polygonal rifling so it works fine with lead bullets.
Better mag release
From the factory, the FNS has a nice teardrop magazine release that I find to be a more ergonomic magazine release than the Glock. It's also ambidextrous.
Front slide serrations
Some people that trick out Glocks add front slide serrations, but there's no need on the FNS as it comes with them from the factory. While I'm here, the grip on the FNS is a lot sharper and grippy. If you have soft hands, it might be too rough for you.
Polished chamber and feed ramp
The polished feed ramp on my FNS is starting to show a bit of wear after thousands of rounds, but boy has it been slick. It's a nice touch.
Summary
Overall, if I could make no mods to the gun and I had to choose between a factory Gen4 Glock34 and a factory FNS9L for 3 gun competition, I'd go for the FNS. The magwell is so much better and the gun is a great value for the price. But, I picked up a used G34 for a great price and added a Zev magwell, a Zev trigger, and a few other things. It's now a much better tool for 3 gun than the FNS. The FNS just doesn't have the aftermarket parts available to compete with a tricked out Glock. Still, I'll be keeping my FNS because it's legal for IPSC production and the Glock34 is not. It's been a reliable workhorse and I know that if the Glock goes down (not that it should), I'll be well taken care of with the FNS.
For my readers, these are both great pistols and will serve you well in 3 gun or other competitive shooting sports. Neither will make an amazing shooter out of a mediocre one since your technique is still critically important, but it's a lot easier to feed magazines into a pistol with a decent magwell, or shoot a pistol that fits you. Ultimately, you have to choose the pistol that's best for you.
My Modded G34