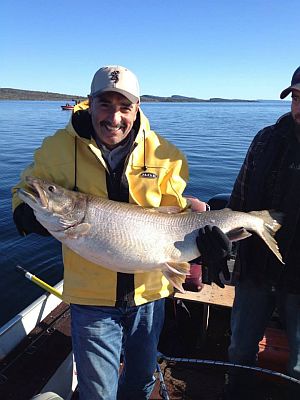 Hunting Gear Guy (HGG): How'd you get started in the business?
Al Flaherty's Outdoor Store (Al's): Our store was opened in Toronto in its current location in the late 1940's during World War II. At this time, it was called "Al Flaherty's Army Store". When it opened, it sold army surplus items, work-wear and hardware supplies.
In the 1940's, people could rent guns for their hunting trips rather than purchasing them and they did so here, along with buying the best long underwear, snowshoes, rucksacks, balaclavas and fishing rods. Throughout the 1960's and 70's, the store began to sell more fishing tackle, camping gear and hunting equipment as well as army surplus rifles.
It was in the 1960's that the store sold from the Flaherty family to the current owner, who was an employee who promised to maintain both the integrity of the business and the Flaherty name.
As specialty hardware stores began to expand in the city and outdoor activities became more popular, the hardware and surplus departments became smaller while fishing, hunting and camping expanded. To reflect this change in focus, the name was changed to "Al Flaherty's Outdoor Store". Likewise, in the early 1990's as more big-box chains moved into the city, the store doubled in size and extended both the product lines and specialized sporting items; this expansion included a major renovation.
HGG: What general hunting products do you carry?
Al's: Pretty much every thing for hunting and shooting sports, including sport optics, binoculars, ammunition, clothing and footwear.
HGG: What's a deal or sale you have on right now that hunters would be stupid to ignore?
Al's: We update our front page with monthly item on sale and send out a newsletter (sample from July 2013) to our subscribers (HGG note: Newsletter subscription link here)
HGG: Do you hunt? If so, what game and with what rifle/caliber?
Al's: My passion is bird hunting with a good pointer, ideally with a Beretta 20 gauge over and under.
HGG: What piece of advice do you give to every new hunter?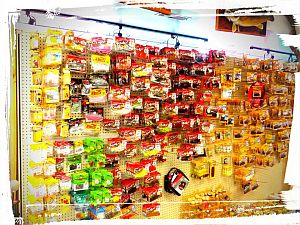 Al's: Remember that hunting is a privilege. Respect the laws and always respect the game you hunt — This means always be certain of your shot and don't waist what you harvest.
HGG: Tell me about your favorite hunting cartridge or rifle.
Al's: The new 300 WSM and 270 Wsm cartridges have grown in popularity due to their ability to shoot accurately at long ranges with a considerable amount of energy. One can never go wrong purchasing a Sako or Tikka Rifle. Sako guarantees your shot to 1/4 MOA and features a reliable control feed system and modern integrated scope mount. In addition, Beretta has improved their shotguns with the new 400 — this series features a simpler and cleaner gas driven system, which will ensure that every shot is ejected, regardless of the load.
HGG: What's something your store has that no other does?
Al's: We pride our selves on customer service. Our employees are encouraged to treat customers as they would like to be treated themselves. Because Al Flaherty's Outdoor Store is still a family-owned local business, it is also still able to special order and meet customers' needs by listening to interests, providing personalized and knowledgeable service, and providing the best tried-and-true items for outdoor adventures.