*Editor's Note: March 2018. I know a lot of visitors are reading this article to better understand Canadian gun laws and what firearms we can legally own. If I can convince you to spend 5 minutes reading more information, I'd highly encourage you to check out my article on Canadian Gun Stats and my article on twisting gun stats. I think that it's important to note that while we have a lot of "scary looking" guns in Canada like the ones below, they're extremely rarely used in crime.
Black rifles, some hunters love em, some hate em, but we've undeniably benefited from the technology gleaned from them and some of them make for handy hunting rifles. I'd love to take my AR15 out hunting, especially considering all the cool AR15 parts we can get in Canada, but I can't because it's restricted. See my top 10 restricted firearms list if you're looking for restricted or check out my list of top Canadian Pistol Caliber Carbines (PCC.) I thought I'd count down the top 10 non restricted black rifles in Canada. Some of these would be great for deer, while others would be fantastic little coyote blasters. To get this list, I surveyed some Canadians (survey's closed now, you had your chance).
#1: Stag 10

The Stag 10 is similar to an AR10, but importantly not compatible. Stag is well known for high quality parts and you can get a Stag 10 in 308 or 6.5 Creedmoor, as a finished rifle, or as just an upper and lower set. Stripped upper/lower sets are $600, while finished rifles go for $1800-$2200.

Another rifle we had access to before the Americans but now are made state-side. The Canadian Tavors are almost all Israeli made with a barrel length that satisfies non-restricted status. The Tavor is a high quality bullpup that has seen rave reviews here and in the US. If you want to see it in action, check out Jerry Miculek's video review. The Tavor is about $2300 and comes in 223.


The Wolverine Supplies WK180C is a non restricted AR180B clone that's been upgraded with better quality parts (aluminum lower, free float aluminum forend, railed top, etc). For about $1100, they're a steal. Read my review for more info.
#4: X95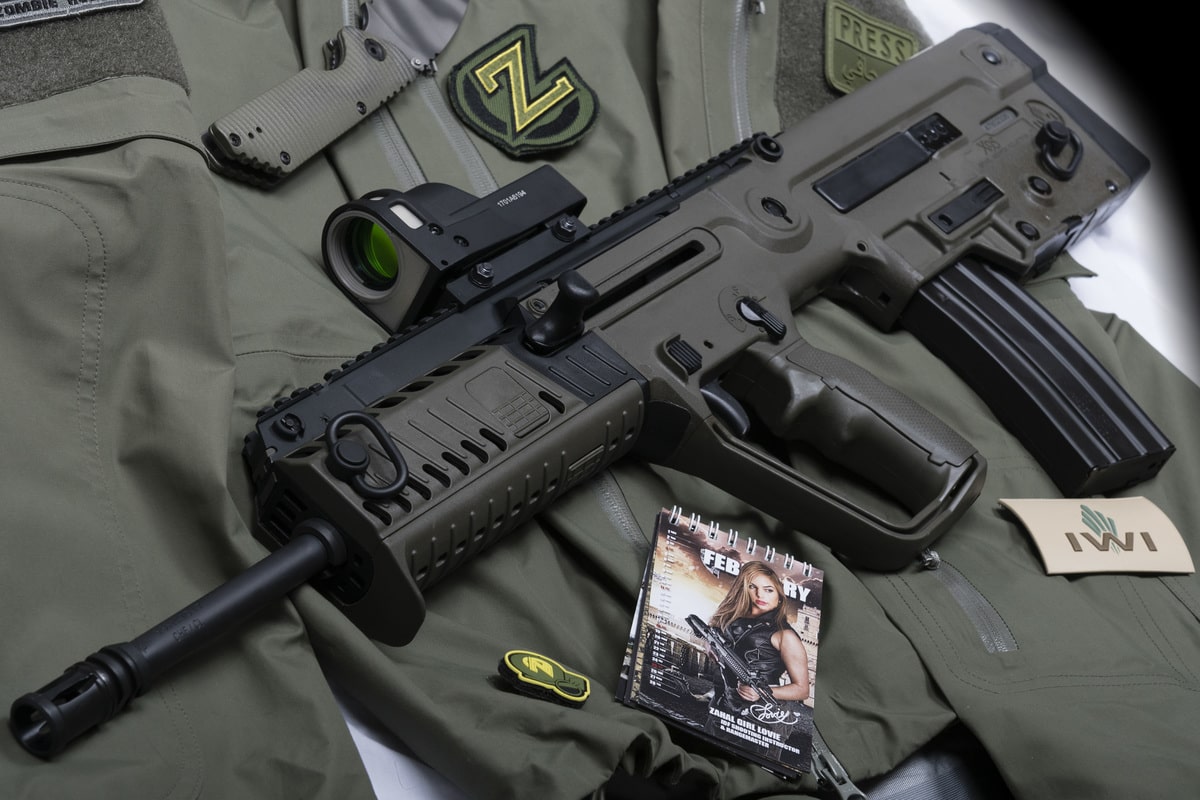 The upgraded version of the Tavor Tar21, the X95 is more compact and ergonomic. It comes in 223 and has a 9mm conversion kit available. The x95 is about $2650.

For a good long time, the Robinson Arms XCR was the reigning non restricted black rifle leader, with the 223 XCR-L and the 308 sized XCR-M. With the recent release of more AR-ish NR rifles, it's slipped a few spots. The XCR-L is about $2500, while the XCR-M is $3200. Check out my review


The ATRS Modern Sporter is a non restricted stripped upper/lower available from Alberta Tactical Rifle Supply for about $1000. They maintain parts compatibility with most AR15 parts, so you build your own. Check out my review.


The original CZ858 was popular in Canada because you could get a rifle and 4 mags for $650. Those days are gone, but these days, we have the VZ58 in 223 or 7.62×39. These rifles go for about $1200. See my review on the WK762, a Canadian made version of the CZ858.
#8: Maccabee SLR
The Maccabee SLR is a non restricted stripped upper/lower going for about $1000. They maintain parts compatibility with most AR15 parts, so you build your own.


The BCL 102 is a Canadian made rifle in 308 (uppers in 6.5 Creedmoor are available). Going for around $1400, they're relatively inexpensive and share a lot of parts compatibility with the AR10 and AR15. Personally, I think the Stag 10 is a better choice. Read my BCL-102 review here.
#10: Modern Hunter
The ATRS Modern Hunter is also a Canadian made rifle in 308 and they use a side charging handle. They're custom made to fit for around $3600.
#11: SG542

This Chilean-built, SIG-designed rifle will definitely turn some heads. It's a 308 rifle similar to the Swiss PE90, and they're around $2600.
#12: ACR
The Bushmaster ACR is a high quality military style rifle in 223. Here in Canada, the DMR version is available as a non restricted rifle and it's around $3200.
#13: Swiss Arms PE90/SG550
The Swiss Arms PE90 (black special/classic green) rifle is a high quality, accurate Swiss rifle in 5.56/223. They're a bit heavy, but they have an incorporated bipod in the forend. They're about $3700.
#14: HK SL8
The SL8 is a non restricted, semi-auto only version of the G36. It uses a short stroke gas piston and is chambered in 223. They're about $2100.

The Norinco M14s is one of the rifles that makes our American compatriots green with envy. For a mere $600-$700, we can get a 308 semi automatic rifle that's built for reliability and can be tuned for accuracy. While the fit, finish, and head spacing can be on the rough side, the forged receivers are worth the price all on their own. Copies come in shorty 18.5″ barrels and regular 22″ barrels.
Strengths: cheap, can be accurate, powerful enough for deer and other big game, great aftermarket support, cheap magazines.
Weaknesses: factory headspace commonly quite generous, expensive scope mounts, accuracy enhancing aluminum stocks are heavy, barrels indexing can be off on some, the manual safety sucks.
Who sells Norinco M14s: Cabela's, Calgary Shooting Centre, Wolverine Supplies, FOC, Bullseye London, and many local gun stores.

M14.ca does a flat top upper for the original T97, there's a V2 T97 that includes a flat top from the factory, and M14.ca also has an upgraded lower.
Strengths: Cheap bullpup, early reports indicate very good accuracy of 2-4 MOA, may replace pistol carbines for non-restricted fun, flat side feels great when slung.
Weaknesses: Bullpup triggers usually aren't as great as others, ergonomics on mag release/safety are pretty bad, carry handle and top charger design precludes a decently low optics mount (solution now available), no forward rails, not ambidextrous, some mags are very tight/impossible to get in.


The wait is over, and they're in Canada now. The Chinese Type 81 is in Canada as the T81SA, imported by Tactical Imports. Semi automatic, 7.62x39mm.
Strengths: Inexpensive AK mags can be modified to use, safety is in the right spot, pretty beefy action, cheaper than some of the other AK-ish rifles, last shot bolt hold open.
Weaknesses: Because it's new, there isn't much aftermarket for it yet, longer action than the VZ58, no option for scopes, short sight radius.
Who sells Type 81's in Canada?: Tactical Imports, places that stock TI stuff.

The AR180B was Armalites way of remaking their AR18 in an even more inexpensive format. It had a polymer lower, incorporated grip, but you could get some aftermarket accessories. When these first came to Canada, they were $1000. They quickly rose in price when there were no other NR black rifles, but the used market has cooled off with other rifles like the WK180C now available.
#19: Benelli MR1

Honorable Mentions:
SKS with some aftermarket goodies
Valmet Hunter
Robinson Arms M96
Disagree with my choices? Did I miss a quintessential Canadian black rifle? Let me know in the comments?