Here in Canada, our pistol mags are limited to 10, more or less. So when it comes to shooting 3 gun, there actually isn't a huge benefit to running double stack mags. While in the US, standard mags will hold 17 rounds or so, they're all at 10 in Canada. So, I got to thinking that using a 9mm 1911 single stack with 10 round mags for 3 gun would be an inexpensive way of getting a nice shooting, heavy gun with a fantastic trigger. Here's my journey.
Starting platform: Norinco NP29
The Norinco NP29 is a 9mm, single stack 1911. Most 9mm 1911's use similar parts, but differ on the slide stop, barrel, barrel bushing, mags, and recoil spring. But the NP29 is a real . . .shooters gun. The machining is horrendous, the fit and finish nonexistent, and the quality widely varied. But, they're about $300, widely available, and come with some good stuff.
Somewhat fancy parts that NP29's come with include:
A full length guide rod
3 dot sights
Ambi safety
Extended slide stop
Extended magazine release button
An OK beavertail with a speed bump
3 hole trigger
Skeletonized hammer
Project: Silk Purse out of a Sow's Ear
Hey, 3 gun doesn't have many limits for pistols. So what happens if we take this to its reasonable conclusion? Well, we add or improve:
New magwell. The 1911 magwell is skinny, the mags are skinny and straight, and it needs help
New fiber optic sights. 3 dot sights are trash, fiber optic front, blacked rear all the way!
New slide stop. I've got semi-large hands, no extended slide stop needed.
New grips
Trigger job. The 1911 trigger is pretty good, and with work it's unbeatable
Different springs help with the trigger pull as well as recoil.
New barrel bushing to tighten up lockup
10 round 9mm mags from Brownells
So what made the most difference? I'll go through the parts or mods as I felt they made the difference.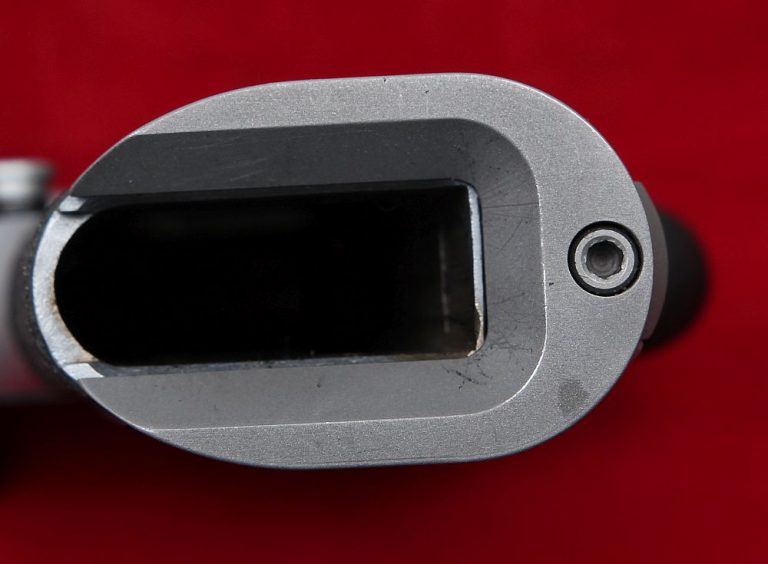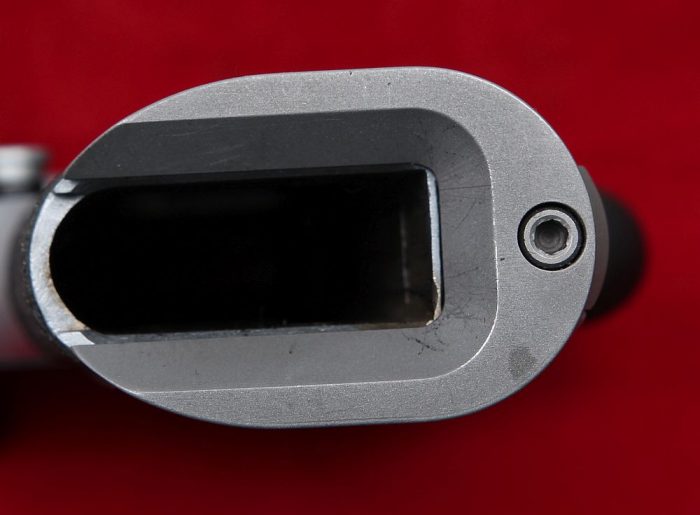 Aftermarket Magwell: $58
The 1911 magwell sucks by modern standards. In competition, it's a small target and it's easy to launch mags into outer space instead of into the gun. An aftermarket magwell makes all the difference. I chose a Fusion magwell/mainspring housing combo because it replaced a crappy plastic mainspring housing on the NP29 with a nice, metal, scalloped part, and because it was on sale.
The Fusion aftermarket magwell still looks great on the gun, not looking like it has a funnel at the bottom, AND it drastically improves reloading performance. That said, with the magwell, you need to run 10 round 9mm mags that are a bit longer. The factory 9 round mags sink in really far and are hard to insert all the way quickly.
1911 Trigger Job $50-100
You gotta use it every time you shoot the gun, might as well get a trigger job done. The nice thing about the 1911 is that there are so many out there that trigger jobs are well known and priced competitively. You can take a typical 5-6 lb trigger that might have some grit in it and remove the grit and reduce the pull weight. A tuned 1911 trigger has an amazing feel: very little takeup, either a sharp or rolling break depending on how you did the trigger job, and almost no overtravel.
The trigger on this pistol was brought down to 3.5 lbs.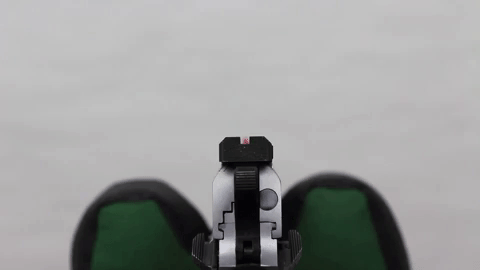 Fiber Optic Sights $125 for sights, $100 for install
For competition, a bright fiber optic front combined with a blacked out rear sight is very popular in competition. That's on purpose, the bright front is quick to acquire with your eye, and focusing on the front sight is what you want to do anyways. Not 3 dot sights, nor fiber front and rear as both of those offer confusing sight pictures, and the fiber front is quicker to pickup compared with a blade front.
The Norinco uses a not-so-common slide cut, so I opted for Novak style cuts in the slide and corresponding Dawson Precision sights.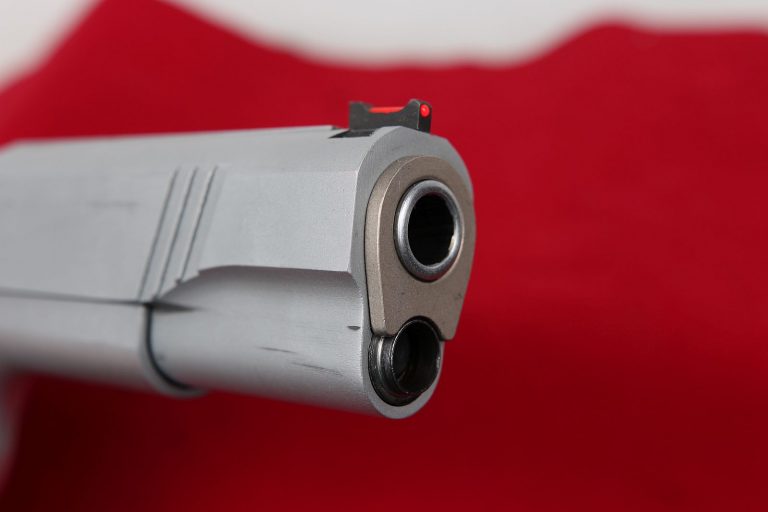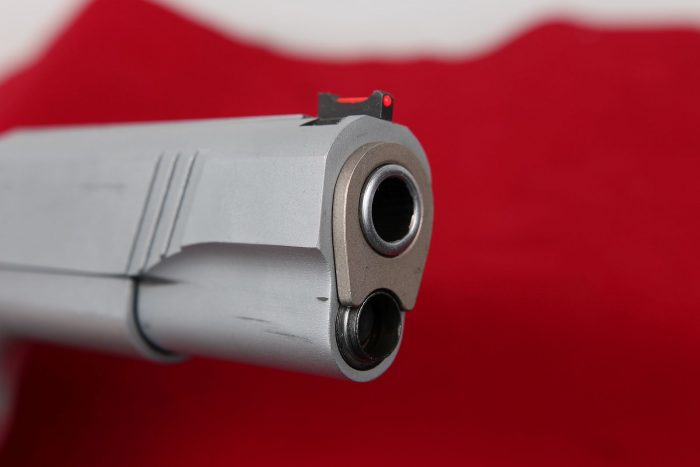 New Barrel Bushing $28
The factory Norc barrel bushing was very loose. It flexed in and out when the barrel was supposed to be locked in tight, and wasn't super confidence inspiring. An inexpensive Colt barrel bushing dropped right in and tightened it all up. Typically, some fitting is required to do this, but I lucked out with a bushing that just worked.
Changed out Springs $10
The hammer mainspring and 3 finger sear spring on a 1911 work together to influence trigger pull, while a tuned main recoil spring helps reset the gun back nice and flat to reduce split times between shots. Replaced with Wolff springs.
New Grips $25
The factory rubber grips were fine, but G10 handles sweat and oil really well and offers a sharp, but not too grabby grip. Grippy when you squeeze, not when your hand is loose.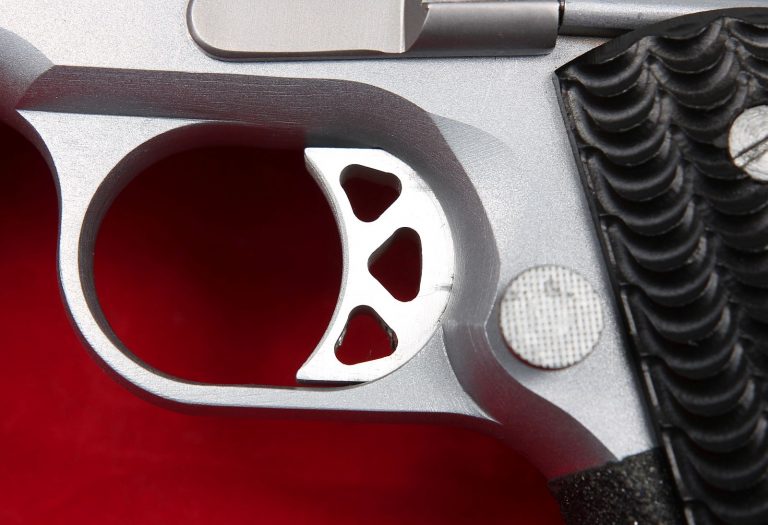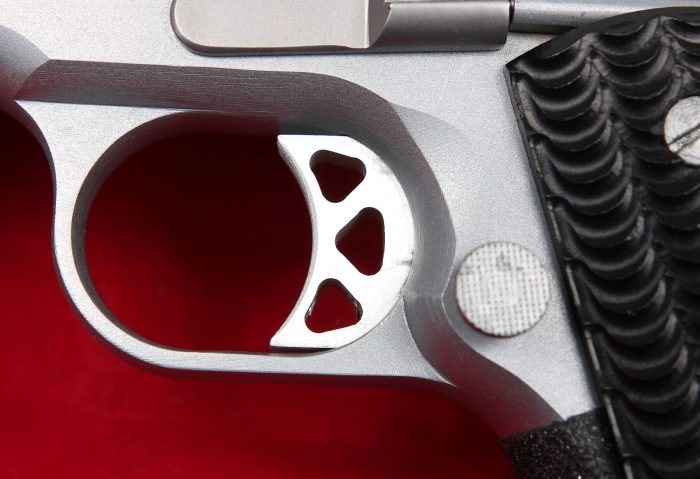 New 1911 Trigger $20
Looks cool, adjustable for pre and over travel. Pre and over travel weren't terrible with the factory trigger, but this was a cheap upgrade that looked a lot better.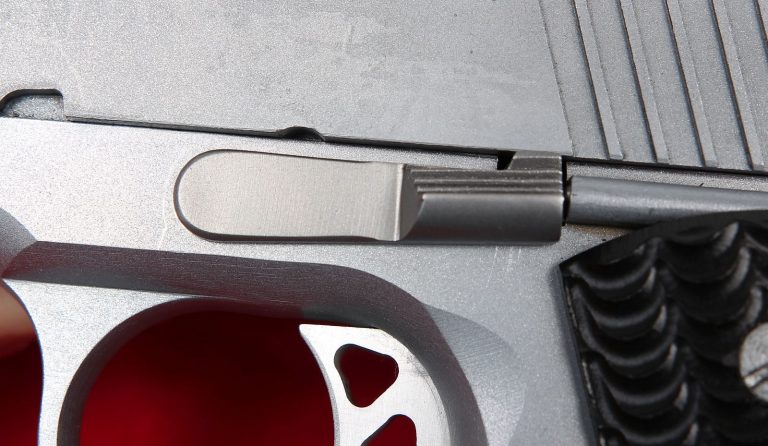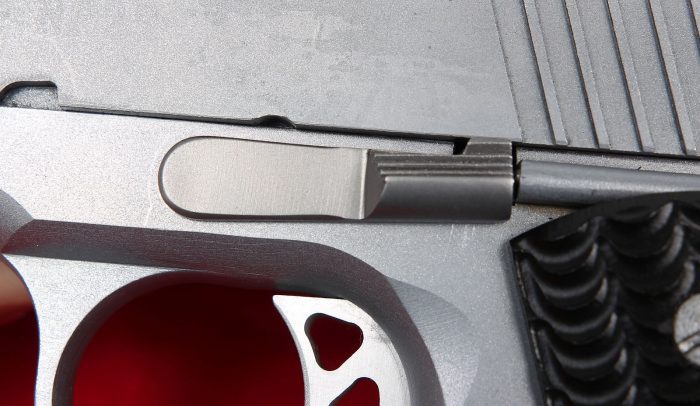 New Slide Stop $33
I didn't like the extended slide stop that came on the gun from the factory, so I got a stainless Wilson Combat slide. Looks dope.
Conclusion, For Now
This article will be updated after I've shot a few 3 gun matches with this pistol again this year. I shot one last year in November with it without many of the mods, and learned that it sucks shooting a steel pistol in -25 C weather.