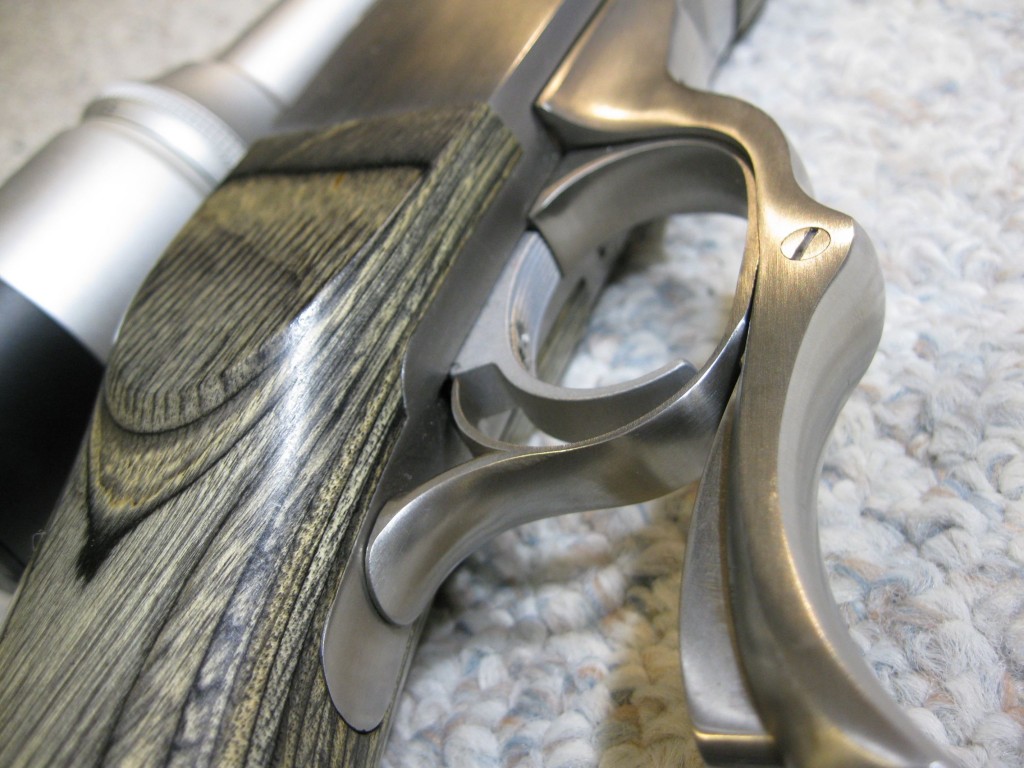 Stainless steel rifles, sometimes called "All-Weather Rifles", offer better weather protection than standard blued barrels and actions. If you hunt where it rains, or if you bring rifles in out of the frigid cold and have to deal with condensation, they can keep rust away and keep your rifle looking great without having to be as careful as you would with a regular hunting rifle. On a muzzleloader, stainless is extra nice because it helps ward away corrosion due to the propellant and residue left over. Stainless steel rifles are a bit easier to see in the woods, by game as well as other hunters.
Already wanted a centerfire stainless rifle and now you're just looking for different versions and price points? You're in the right place! I compiled a list of stainless hunting rifles by price; just scroll until it hurts. Prices listed are current prices local in Canada and the US and can change over time. Note: these are only stainless, centerfire rifles. No rimfire or non-sporting rifles are listed.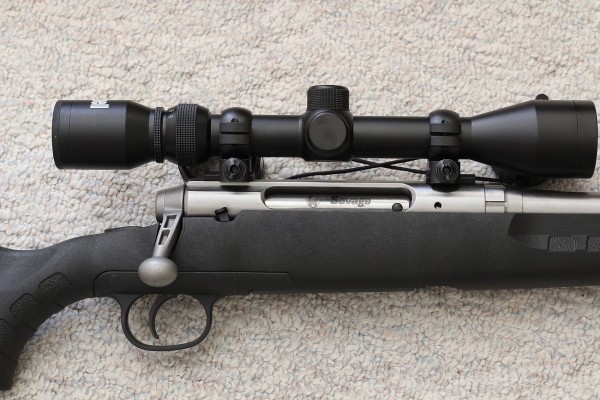 Savage Axis XP Stainless $429
The Savage Axis (my review on the Savage Axis) is an excellent, budget-class rifle and is available in short action and standard length cartridges. The stainless version bumps the price quite a bit. $429 in Canada, $413 in the US.
Ruger American All-Weather $549
The Ruger American (my review on the American) is a budget+ option. Ruger really crammed a lot of features into this rifle. $549 in Canada, $450 in the US.
Savage 16/116 $649
The Savage 16/116 series of rifles are built on the 10/110 models, but in stainless. There are a lot of different models, but you can expect around $649-$800 in Canada and around the same in the US.
Marlin 336SS $739
Marlin's stainless lever action rifle is $739 in Canada and $649 in the US.
Weatherby Vanguard Series 2 Stainless Synthetic $799
The Weatherby Vanguard S2 rifles (I believe they're a Howa action) are known for straight forward accuracy. They're $799 in Canada for the regular model, and $950 in the US for the Accuguard model.
Ruger M77 Hawkeye All-Weather $819
Back to Ruger, their Mauser-style M77 Hawkeye comes in a Stainless version for $819 in Canada while the Ruger Guide gun goes for $999 in the US.
Marlin 1895GS $829
Love lever actions and making big holes? The 45-70 stainless Marlin is $829 in Canada, $749 in the US.
Remington Model 700 SPS Stainless $879
Remington's famous Model 700 action comes in stainless for $879 in Canada, and is considerably less at $699 in the US.
Tikka T3 Lite Stainless $889
Tikka's well known accuracy comes clad in stainless for $889 in Canada, and $679 in the US.
Ruger M77 Gunsite $999
The very interesting Gunsite, something of a scout rifle concept, comes in a reasonable stainless version for $999 in Canada and $939 in the US.
Ruger All-Weather Mini Thirty $1049
The Mini Thirty fires the 7.62×39 round, which is usable as a close range deer round or inexpensive coyote round. $1049 in Canada, $899 in the US.
Browning BLR Lightweight Stainless $1099
If lever actions are more your taste, the BLR (review here) comes in stainless for $1099 in Canada, $1099 in the US.
Tikka T3 HB Varmint Stainless $1129
While it's called the Varmint, the T3 HB Stainless also comes in common hunting cartridges like 7mm rem mag, 308, 300 win mag, and 300 WSM. That's good for some pretty big varmints! $1129 in Canada, $954 in the US.
Browning X-Bolt Stainless Stalker $1139
(My review of the Browning X-bolt here) These were a lot more inexpensive when Canada's dollar was closer to parity but right now, they're at $1139 in Canada and $999 in the US.
Sako A7 Soft-Touch Stainless $1149
Sako's "budget" rifle clocks in at $1149 in Canada topped with a Burris scope. $1099 in the US without a scope.
Winchester Model 70 Extreme Weather Stainless $1149
Winchester's Famous model 70 action in white goes for $1149 in the US but I cannot find any retailers in Canada with any in stock.
Remington Model 700 Mountain SS $1199
If you're going to go hunting sheep in the mountains, you stand a good chance of seeing some rain. That's where a Remington 700 Mountain Stainless gets to shine. $1199 in Canada, as low as $874 in the US.

Ruger No. 1 Stainless $1400
(My review on the Ruger No. 1 in Stainless) Not forgetting our single shot enthusiasts, the Ruger No. 1 turns in a classy rifle and are hard to find in Canada. Can be found from time to time in Canada at around $1400 new.
Kimber 8400 Montana Stainless Synthetic $1460
Quite pricey at $1460 in Canada, $1129 in the US.
Remington 700 Sendero SF II $1499
Remington's long-range specialist rifle, the Sendero is $1499 in Canada, $1159 in the US.
Montana Rifle Company Extreme S2 $1659
An improved Model 70 that is somewhat difficult to find in Canada at $1659 and in the US for $1299.
Sako 85 Finnlight $1949
Sako's mainstay rifle, the 85 comes in at $1949 in Canada. The Finnlight goes for $1699 in the US.
Sako 85 Carbonlight $3899
Thought that Finnlight was expensive? This puppy is $3899 in Canada, and "only" $2848 in the US. At 5.2 lbs, that's $750/lb or $1653/kg in Canada.
Gunwerks LR-1000 Rifle $11,799 – $13999
Just for fun, one of these will set you back the cost of a new subcompact car. As low as $5399 in the US.
Did I miss your favorite stainless hunting rifle? Let me know in the comments so I can add it!