Competition shotguns are funny beasts. Tube mag shotguns feed and reload very differently than most semi automatic, box magazine fed rifles. Within the realm of 3 gun shotguns in the US, box magazine fed Saiga shotguns are popular for their fast reloads and high capacity. This Akdal MKA 1919 Match is Akdal's second generation and comes with even more go fast parts compared to the first generation 1919 Match. Let's dig into it! This demo shotgun was provided by Tactical Imports for review.
MKA 1919 Match Gen 2 Video Review:
New Go-Fast Parts
The 1919 Match Gen 2 comes from the factory with several parts specifically for competition or tactical purposes.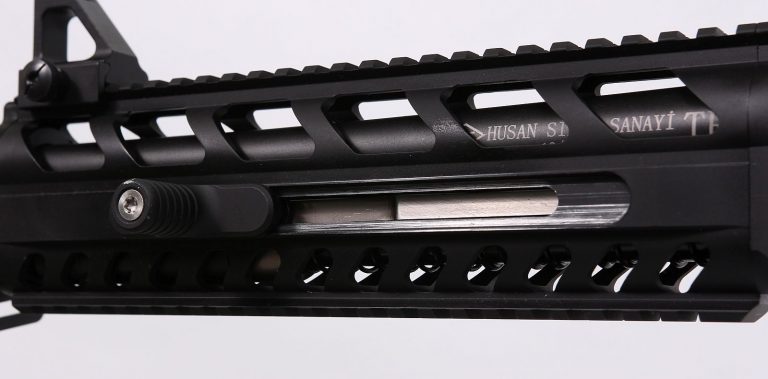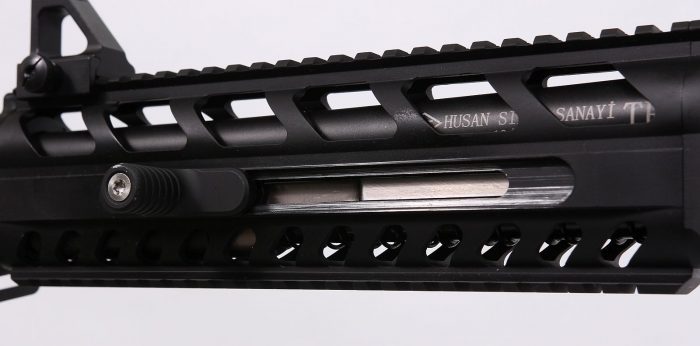 There's a new left side, non reciprocating charging handle that I think is just brilliant. It lets you use your left hand for magazine reloads or remedial action while your right stays on the grip where it belongs. For the way I grip a shotgun, it sits just in front of my left hand, so getting on it is pretty quick. Of course, if you prefer a right side charging handle, there's the reciprocating one attached to the bolt that's available.
In general controls are oversized and easy to use. The large magazine release is ergonomic and quick to use, and the bolt release has had the "ping pong paddle" style release replaced with a very large and easy to hit extended bolt release. The safety is ambidextrous, though it'd be nice if it had more texture to it to make it easier to manipulate. If this bothers you, a tiny bit of skateboard tape would resolve the issue.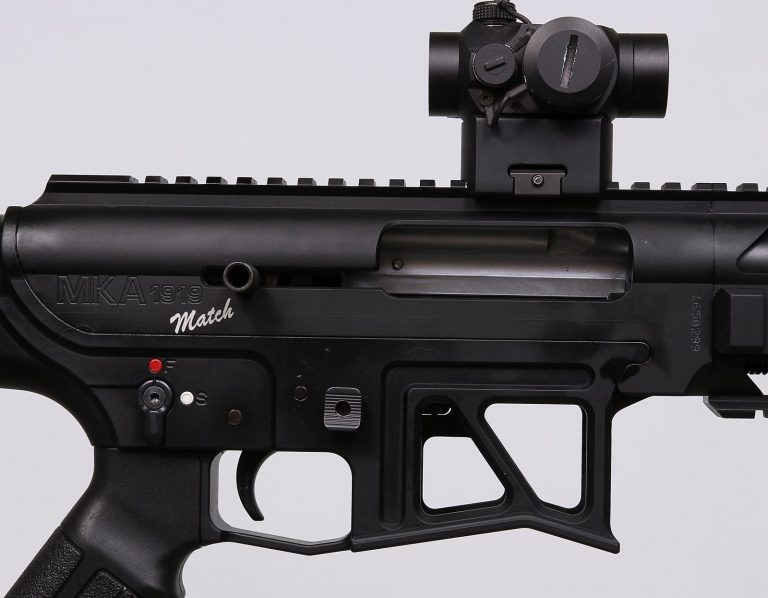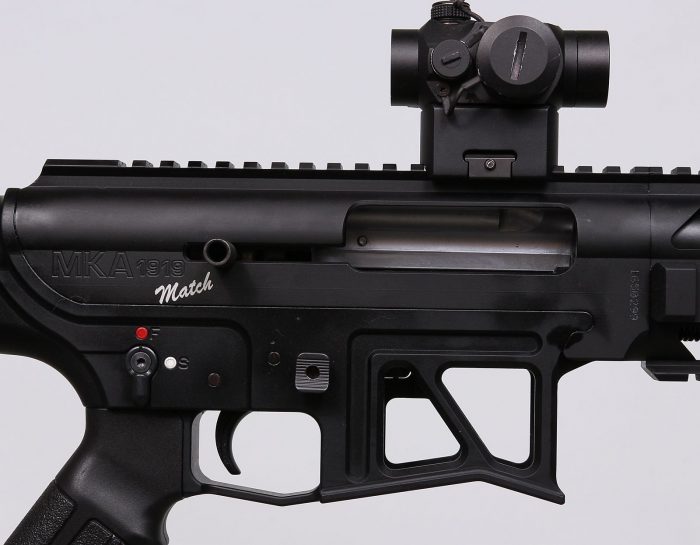 The magazine well is skeletonized on the gen 2, which really adds to the visual appeal. It's also made of aluminum rather than plastic or polymer.
The tri-rail forend is aluminum too, and it comes with rails on the top, bottom, and right while the left hand side has the charging handle, so no rail there. Because the rail has the potential to shift when you install it or disassemble the shotgun, I wouldn't put any medium/long range optics forward of the receiver or clamped anything onto both the receiver and forend, but it should be fine for lights/NV/etc. Since this is a shotgun, I assume that forward IER scopes would be off the table anyways. The shotgun comes with detachable iron sights, but I think a red dot is really the way to go with a shotgun like this.
Sling mounts are plentiful. We've got QD style on the stock, mash hooks on both sides at the junction between the buffer tube and the lower receiver which would be great if you're running a single point sling, and a sling swivel at the front of the forend.
Within the gas system, there is a piston for heavy hunting loads and one for target loads. Finally, the shotgun uses an AR-style buffer tube and multi-position collapsible stock.
This all adds up to a ton of features that would be appreciated on a tactical or competition shotgun.
The shotgun comes with 3 chokes (full, modified, cylinder) and I believe the chokes are Winchester style
Using the MKA 1919 in Competition
Like many semi automatic shotguns, such as the Saiga-12, the MKA 1919 needs to be worked in before it starts to run flawlessly. Out of my first box of shells, I'd have about 1 fail to feed or 1 fail to eject per magazine, but this slowly started to get better. After taking it home and cleaning the gas system and re-oiling everything, reliability took another jump up. This was very similar to what I found with the Beretta 1301 Competition.
Usability on this shotgun is excellent. With extended magazine releases and bolt releases, magazine changes are very fast. Magazines insert straight instead of using the touchier rock and lock style of the Valtro PM5. The straight path from barrel to stock keeps recoil in-line and reduces muzzle rise, which was nice, but what I really liked was the ability to use an AR-height red dot. This puts your eye up higher than the barrel, much higher than on standard shotguns, and gives you a wide field of view. Without a shotgun barrel taking up the lower half of your vision in one eye, you can spot clays rising up and see more targets.
With an open bolt, magazines on this particular 1919 could be over-inserted if you put a bit too much force into ramming them home. Had this been my personal gun, I likely would have dimpled the magazines just a bit more to prevent this because I like running my guns hard in competition including vigorous slaps to the bottom of the magazines to ensure they're in place.
Cleaning the gas system is fairly straight forward. Once you unscrew the front bit, you can remove the forend and begin to clean out the gas action. (see video for a better view of disassembly)
The trigger itself is a bit heavy, especially fresh out of the box. New, it came with a 12 pound trigger, but it broke in considerably with use.
Using the Akdal MKA 1919 for 3 Gun
For shooting 3 gun in the US, larger capacity magazines are available than what we can use here in Canada. Within the frozen north, we're limited to 5 round magazines in shotguns of this type, so you'll need a lot of mags if your 3 gun club runs high round counts on shotguns. If you've already got a Canada-specific 3 gun tube shotgun and you've got your quad loads carriers and technique down pat, there's not really a compelling case to moving to a magazine-fed shotgun. If you're just getting into the sport of 3 gun, and you'd rather invest in magazines and magazine pouches and keep arms familiarity with the AR-15, this kind of shotgun makes a ton of sense. Within the US, this shotgun might be more attractive than a Saiga-12 due to better ergonomics and because it already comes with many of the go fast parts that you'll need for competition.
Conclusion
There's no such thing as a perfect box-fed, semi automatic shotgun, but this 1919 gets really close. The competition parts on the Akdal Match work exceptionally well together and the use of aluminum rather than plastic on more parts makes for a more premium feeling gun. In Canada, where this shotgun competes with other Turkish mag-fed shotguns like the Derya, it compares well in price considering the parts that come with the shotgun straight from the factory. So if you're looking for a competition shotgun that shares a lot of the same great usability as the AR-15, consider the Akdal MKA 1919 Match Gen 2.