When it comes to SKS rifles, lots of guys love modifying them. One of the mods that I see a lot is the replacement of the fixed magazine with removable Tapco "duckbill" mags. They've got that name because of the large protruding plastic shelf that engages with the old fixed magazine hinge and contact point. The duck bill makes them kind of bulky and hard to fit into a pocket. Enter the Spectre Ballistics SKS Magazine Block. The Spectre Ballistics SKS Magazine Block is a $45 aluminum block that fits a lot closer to the loading port on an SKS and enables you to chop the duck bill way back. My buddy uses Tapco mags on his SKS since he also has an optics rail and can't use stripper clips, so I asked Spectre Ballistics for a mag block.
Video of the Magazine Block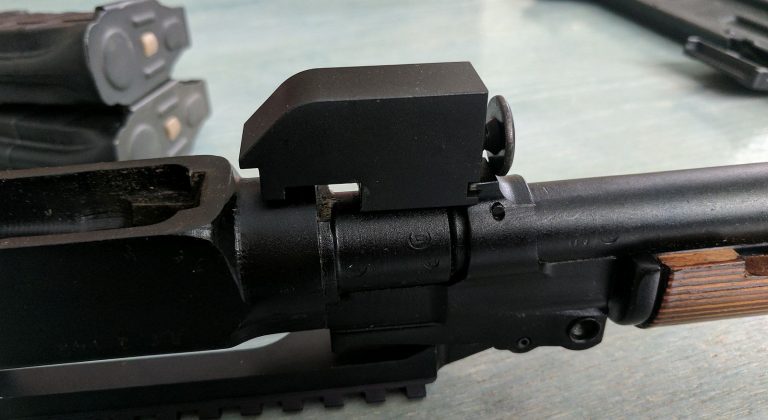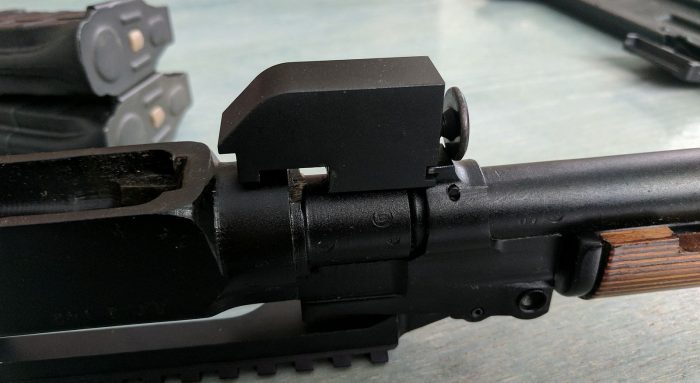 SKS Magazine Block Installation
If you're installing on an aftermarket stock without a recoil lug, it's just a matter of putting it in place on the action and tightening the Allen bolt down. If you're installing it into the factory wood stock, you'll need to replace the recoil cross-bolt. That can be a bit tricky, especially if your SKS cross bolt is rusted in place. After removing the cross bolt, you install the magazine block on the action, re-insert your barrelled action into the stock and re-insert the cross bolt.
For trimming your Tapco magazine, take it slowly and follow these instructions. You want a nice, snug fit so your magazine isn't rattling around and potentially misfeeding.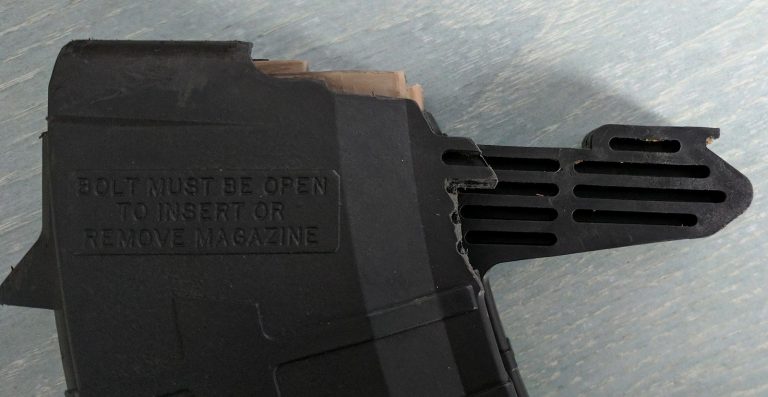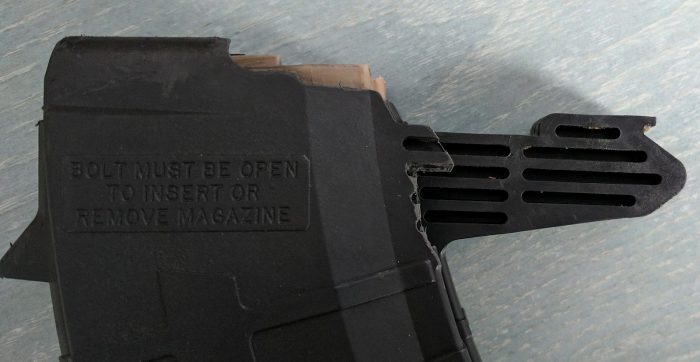 Using the SKS Magazine Block
Using the SKS Magazine Block isn't really any different than using the duckbills, you just don't have an enormous growth on the front of your mags. They rock and lock in from the front and you have to have the bolt locked back to insert them (just like before). The magazines just fit way easier into a pocket. Is it worth the $45 for the pleasure to do so? Well, that's up to you. If you want to go hunting with your SKS and you're running an optic, it's a lot easier to use magazines and this mod helps make spare magazines fit your pockets.