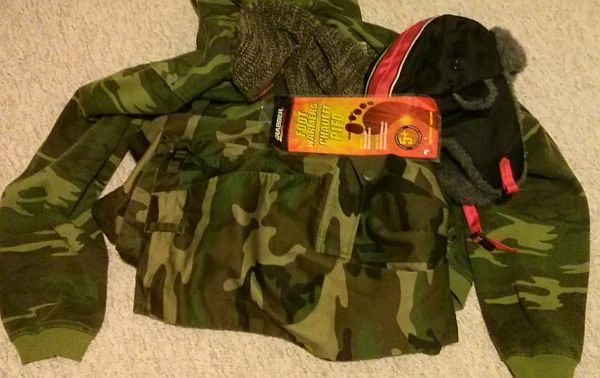 Do you use a checklist, or do you pack based on experience? Not to insult your or my experience, but humans make mistakes and forget. There have been 2 times I've been to the shooting range without a magazine for the particular rifle I had to shoot that day, once where I went without tools for scope ring tightening, twice without the right rifle rest, and once I even forgot hearing protection. This is over hundreds of trips to the shooting range, but each mistake took a toll on my enjoyment at the range. After implementing a checklist, missed items aren't a problem. It's not just me, smarter, more experienced, better educated people make the same kinds of mistakes. The Boeing Model 229 crashed on its maiden voyage due to pilot error from one of the most experienced pilots available, and that event spurred on flight checklists that greatly reduced human error in flight. As recently as 2003, doctors in Michigan implemented a sanitary checklist that reduced infection rates by 66%. All of that's to say, everyone forgets.
There are a few decent hunting checklists out there, but few focus on cold weather. I thought I'd share my cold weather hunting checklist since I typically hunt in weather of -20C (-4F) or much colder. Some guys rely on an expensive set of really warm bibs or jackets, and that's a good option for reducing the number of things you need to remember. Personally, I really layer up so that I have some flexibility with temperatures, but I try to keep the gizmo's to a minimum. Only stuff that really increases my comfort level. That all said, here's my cold weather hunting checklist when I'm making <5 hour excursions at a time.
Cold Weather Hunting Gear List
Hunting tags in ziplock bag, zipped into an article of clothing I'll wear no matter the temperature.
Wallet with identification, somewhere handy so I can pull it out for a trip to town, but still secure so I won't drop it in a snowbank.
Knife
Top Layer

Cotton t-shirt
Tight fitting, thin sweatshirt.
Huge wool sweater or jumper with hood
Jacket with hood
In snow: white cover

Bottom Layer

Long underwear (Long Johns)
Sweat pants (joggers)
Jean or other wind breaking material
Snow pants, white cover if applicable, camo waterproof pants, or other outside layer. Waterproof bottoms are nice.

Feet

Warm socks (I never double up on socks. Cuts circulation, cuts moisture wicking, and makes it even colder in my boots)
Toe warmers. The one gizmo I allow myself. I can be comfy sitting in a snowbank at -40(F/C), but my toes get cold first. The little adhesive toe warmers that I put at the tip of my boots make all the difference. In extra cold weather, I'll use the full foot warmers instead of just toe warmers.
Boots

2 sets of gloves: 1 fold back fingerless for not so cold, 1 big nasty skidoo pair of gloves for really cold weather.
Head

I usually wear a facemask, balaclava, ski mask, whatever you want to call it. I have one that's orange on one side and green on the other. The orange side is handy if you're walking somewhere people might see you.
Toque (Wool knit cap for my American friends)
Did you notice all those hoods up top? Those are extra layers just in case. If it gets too cold on my head from the wind blowing, I'll throw the jumper hood first, and if it gets really cold, I'll put on my jacket hood.

A very small bit of water. A half water bottle like you get at hotels, a small flask, juice box, capri sun, just something that you can sip if you're trudging through drifts and get thirsty. The air is usually really dry at -20C on, so I prefer to drink my fluids instead of eating snow.
Stash of toilet paper for unscheduled bathroom breaks, starting a fire in an emergency, wiping deer blood off hands, etc.
A lighter or matchbook.
Not included:
Rifle, ammo, and rifle accessories (bipod, shooting sticks, etc)
Game specific items (calls, hoists, rope if necessary)
Lighting for dark
White snow wrap tape for rifle (in snowy conditions)
Did I forget some quintessential cold weather gear, or do you have a different loadout to share? Add them in the comments below.