Love your break action shotguns and wish that someone made one for home defense and tactical applications? Wish no more, Mossberg has answered your dreams with the Mossberg HS12. Made in Turkey, this 12 gauge, single trigger, over/under shotgun follows along with Mossberg's other traditionally-styled firearms turned tactical like their hilarious 464 SPX. Note that the Mossberg Thunder Ranch HS12 is a bit different in that it has a side picatinny rail on the barrel to use for mounting flashlights and a slip on shell holder on the buttstock. Otherwise, same shotgun.
Video Review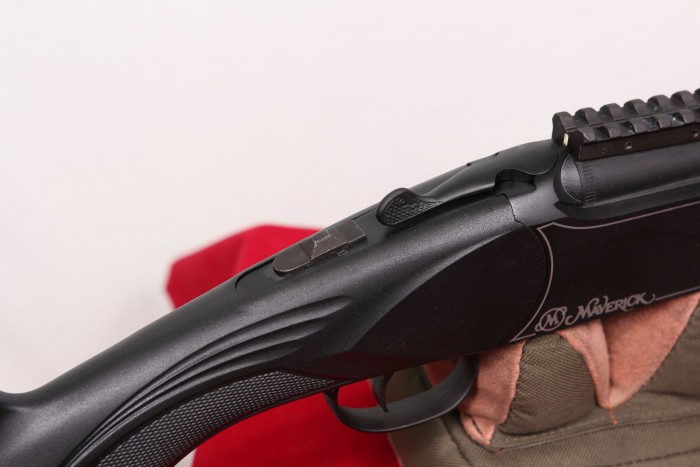 Using the Mossberg Maverick HS-12
The HS12 is a short barreled version of their Mossberg Maverick Hunter over/under, with a picatinny rail on top. The action breaks open like every other over under out there, but the barrel selector is a bit unique. The single trigger doesn't offer quick barrel selection, but you can select which barrel gets used first by moving the safety down and to the side. That's a bit odd, but you really only have to do it once so that you're set for a more open choke for the first shot and a tighter choke for the second. It's not as flexible as a double trigger set, but it's simple to use. Speaking of chokes, the HS12 is thankfully tapped and comes with 2 chokes. Chokes are standard Beretta/Benelli Mobil chokes. Incidentally, this is the choke system used by most Turkish shotguns.
The stock itself is a practical polymer style with a thin buttpad at the rear. At 6.2 lbs, the shotgun is very light and the short barrels make it swing quickly. With chokes, it makes for a fun, if impractical, skeet gun.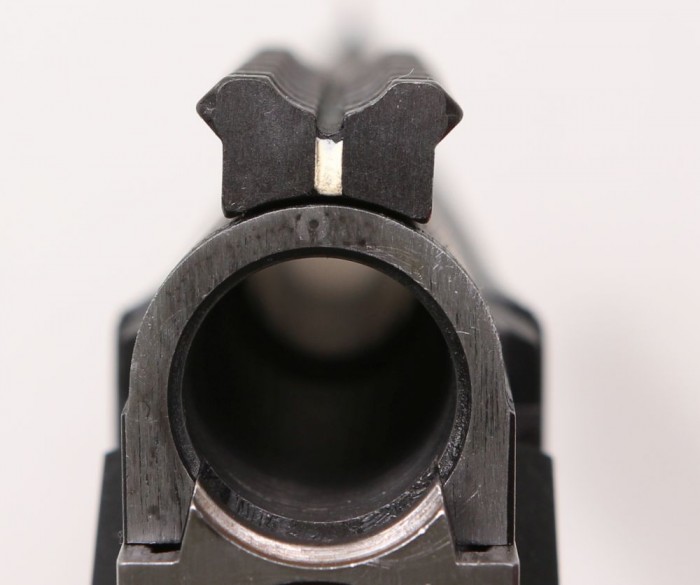 The sight picture on the HS12 is interesting because it's almost like the Winchester 94's Buckhorn style. It's open and airy, but there's definitely a front sight and a rear slot. I didn't find it quite as fast as a bead, but it offered a bit more potential for people who really like iron sights. The top picatinny rail could be used with a low mounted red dot for those with fading eyesight.
Potential Uses for the Maverick HS12
I thought I'd just bullet these out:
Home defense over under
Quad shotgun for grouse or for bear defense when loaded with slugs
Truck shotgun
Summary
This is another one of those odd-duck guns. I have a hard time even talking to competition on this shotgun because it's so unique. There are other short, single barrel shotguns like the Dominion Arms Backpacker that can kind of be used for the same thing, but the HS12 offers more flexibility by taking chokes and having 2 barrels. So, for people out there looking for a tactical over under, the Mossberg Maverick HS12 is the first and last stop.