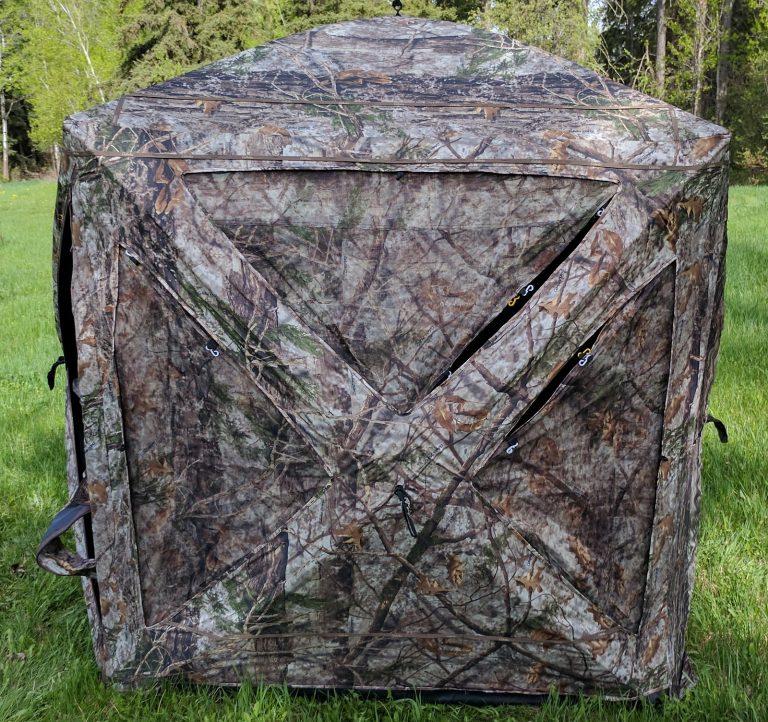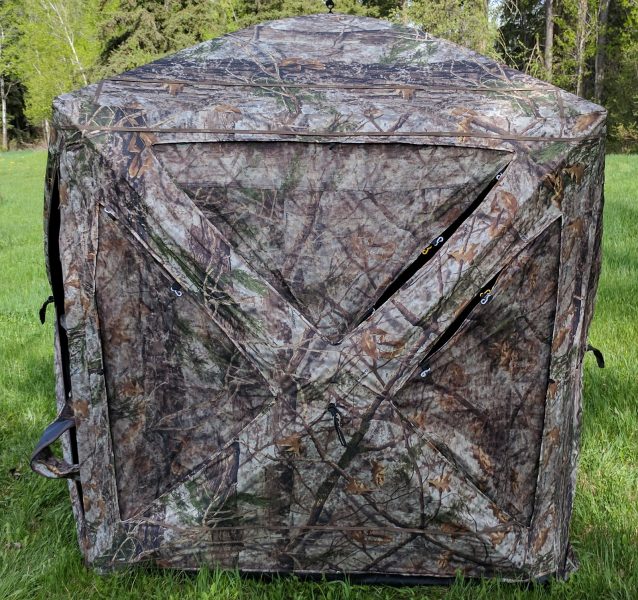 I typically use permanent, DIY ground blinds, but my typical hunting grounds has been really hit or miss for deer. So, I've been hunting without a blind which in my opinion, sucks. Stuck out in the open, I asked Cabela's to try out one of their blinds and they sent me "The Zonz Specialist" ground blind. It's a pop up ground blind in Cabela's Zonz Woodlands camo. I borrowed and checked out a couple buddy's blinds so that I could compare and contrast them with this one.
Video Review
Cabela's Zonz Ground Blind Specifications
58″x58″ footprint giving 74″ hub to hub width
74″ high at from the middle of the blind
19lbs
300 denier polyester
Pop Up Ground Blinds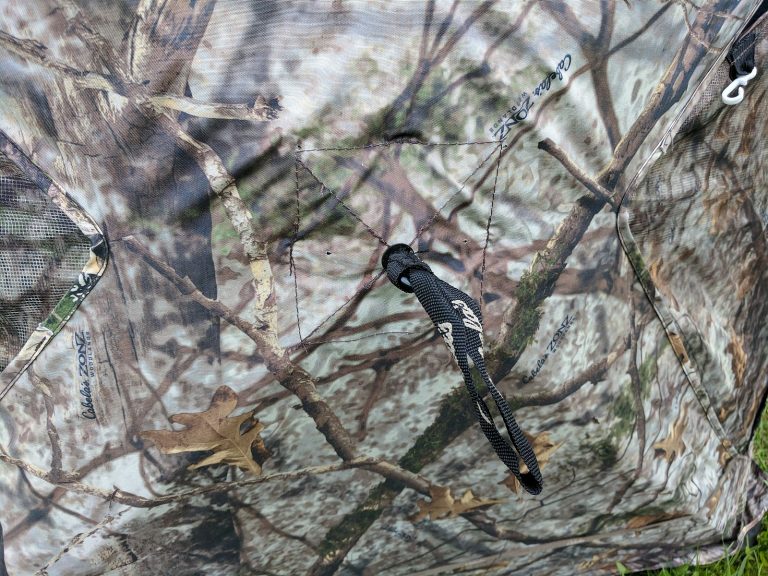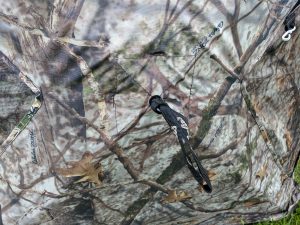 Pop up ground blinds are portable blinds that you can either sling out to a hunting spot by foot or on the back of a quad. They're lightweight, compact, and are very fast to setup. By pulling on tabs, you extend and "set" each wall. Set 4 walls and the roof, roll it over and you're ready to rock and roll. The door is a zippered triangle "D" shaped cutout that you step through.
If it's windy, the blind comes with ground stakes and a few guy wires in a small pouch that you can use to secure the blind.
Shooting Windows
All of the shooting windows on the Zonz include an outer camo window and an inner mesh camo window that you can see through.
The windows on the Zonz Specialist ground blind are triangular on 2 sides while the other 2 sides have windows that slide up and downs, enabling you to setup a thin shooting slit. I'm used to the triangular windows on other blinds, but these sliding windows are very slick. They're conveniently adjacent to each other, so you can get a really wide angle of view.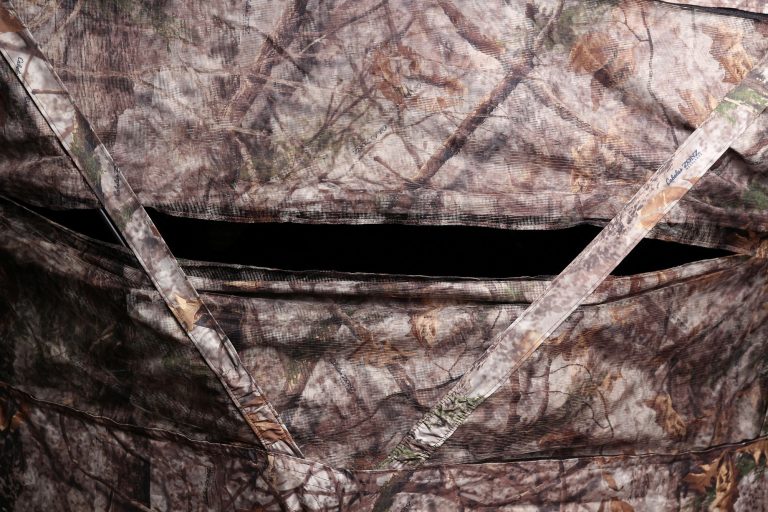 The other triangular windows use hooks to take down instead of velcro, so they're quiet in use.
Other Features
On the inside of the blind, there are 2 large cargo pockets to hold mags, snacks, etc, while there are 2 hooks on the ceiling that'd be perfect for holding binoculars or range finders. The blind itself is made of a soft feeling polyester that isn't nearly as loud as old timey nylon.
Conclusion
In the past, I've been a dyed-in-the-wool permanent blind guy, but I've had a few dry years recently in my traditional hunting spots. So, it's time for me to embrace portability and flexibility with portable ground blinds like the Specialist. I really like how I don't have to origami the blind into its bag and how easy it is to sling over a shoulder or pop onto the back of a quad. I'll be using this blind to bow hunt this year and failing success there, I'll be using it to rifle hunt. Wish me luck!