*we do not have a storefront, but local pickup of items at our office is available by appointment only.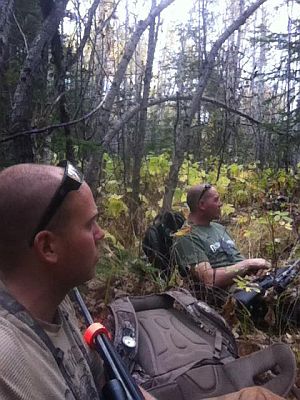 Hunting Gear Guy (HGG): How'd you get started in the business?
Outdoor Pursuits Canada (OPC): I have always been interested in all things outdoors and even though I grew up in a large city, I am a country boy (of sorts) at heart. Back in the summer of 2009 I undertook this venture to have my own Outdoor Good's store bringing in products that I had find hard to get locally. It's just grown organically since.
HGG: What general hunting products do you carry?
OPC: Our best selling items are knives, tools, outdoor and survival gear (go-figure its the tagline for our store 😉 I strive to offer a wide variety of price points for different customers, but lately we have been pushing in more mid-high end products, specifically knives and tools. We sell lots of different first aid and survival kits, water filtrations, etc and are one of Canada's best sources for paracord. We recently started carrying FrogLube an all-natural firearms CLP.
HGG: What's a deal or sale you have on right now that hunters would be stupid to ignore?
OPC: FrogLube is on for 20% off. It's a pretty smoking deal, the best in the country to my knowledge. This sale is featured in the September issue of Calibre magazine.
HGG: Do you hunt? If so, what game and with what rifle/caliber?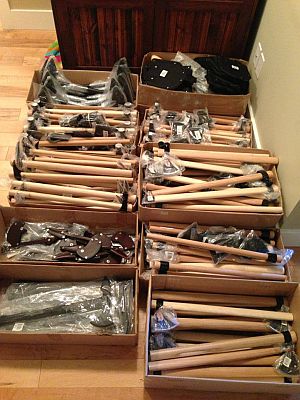 OPC: I sure do! I have been hunting for about 8 years now. My go-to boom stick for big game is my Tikka T3 in .300 WSM. .22 lr for grouse and squirrels. I sport shoot quite a bit as well as in shotgun, rifle and pistol.
HGG: What piece of advice do you give to every new hunter?
OPC: Don't stress about your gear. 50 years ago our fathers and grandfathers went out with nothing more than a good knife and a rifle. Today there is so much gear one 'needs' that it can tend to bog down (literally!) the new hunter. Focus on shooting skills, learn the habits and traits of the game you are after, and always have fun. You need to be able to take everything that happens in the bush with a grain of salt when your buddies are buggin ya around the fire about that buck you missed… its cause they have all been there too.
HGG: Tell me about your favorite hunting cartridge or rifle.
OPC: I love my current setup is a Tikka T3 in .300WSM. The Tikka rifles are in my experience the best shooting rifles at the under $1000 price point. And the .300 wsm is an awesome round, very accurate, lots of power and lots of choices for reloading being a .308 cal. Some people have said the magnum rounds are too much for deer sized game but I disagree. Proper shot placement is key, and I have never had to track an animal for more than 50 paces with a well placed shot. Most drop in their tracks. With proper shot placement little to no meat is ever lost (I am very much against the spray-and-pray shooting method… lol)
HGG: What's something your store has that no other does?
OPC: While we don't carry any exclusive products (that I am aware of) we do have some of the best selection of certain brands in Canada. Adventure Medical, Talon Edge Knives, MORA, Fallkniven, Paracord, DPx Gear. We don't claim to carry the most products by any means, but we general do have what people need and are looking for. We are constantly adding inventory and bringing in gear that excites us.
HGG: Do you ship across Canada?
OPC: Heck yes 😉
HGG: What products do you carry that are somewhat unknown that you think are awesome?
OPC: The Talon Edge Knives (http://www.outdoorpursuitscanada.com/talon-edge-knives/) are really cool and we are one of only a few retailers in Canada that carry them. Calibre magazine ran a gear review on them last issue and we nearly sold out within a week of the issue being published; we should be getting more stock in soon.
HGG: What sets your store apart from all the rest?
OPC: Competition in the outdoor-goods retail game is pretty tight. There are a lot of really good small business stores across Canada doing what we are, and of course the big-box stores eat up alot of the market. Anyone who has ever bought from us know right away what and who there are dealing with a family run business built and integrity and a love for the same gear and activities our customers have. We also offer an exclusive loyalty program called OPC Bucks. Customers making purchased through the website receive 5% back in Store Credit that can be used on there next purchase, or saved up over several orders. Also all of our prices include GST (making checkouts simpler, and usually putting our prices at least 5% less than anyone else in Canada, if not more in some cases). We offer an un-screened product review systems, letting our customers know what other customers REALLY think of the gear, and we have taking items out of stock because we feel they aren't a good value for our customers. We always strive to make the buying experience something that we would expect if we were in our customers shoes